Fashion week faux pas: Damaging the goods
Last night at the Gen Art show I had a chance to check out the jewelry line Samma. The playful pieces simply begged to be touched and while I was photographing a statement necklace made...
---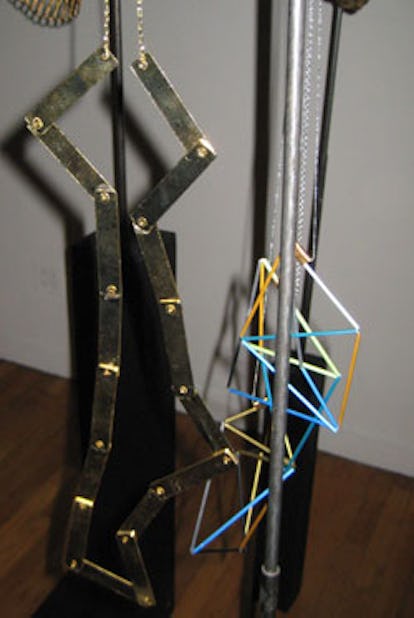 Designer Hanna Sandin rushed over to fix the piece and after I apologized she was gracious enough to talk to me about her inspiration. "I was looking at works by artists from the neo-concretist group from Brazil — like Lygia Clark — which is why a lot of the pieces can be manipulated into various shapes," says Sandin, who is also a sculptor. Her jewelry, she explained, is "somewhat participatory — it doesn't have a fixed design. So there's choice inherent in wearing it."
That made me feel better. It wasn't just my grabby hands…the pieces were made to be manhandled!
Sandin's jewelry and artwork will be on view from 6 – 8 pm tomorrow, September 16, at Mc & Co, 57 North 6 Street, Brooklyn, (718) 388-3551.