Fashion Lives
Fern Mallis relives her iconic 92nd Street Y talks with a lively new book.
---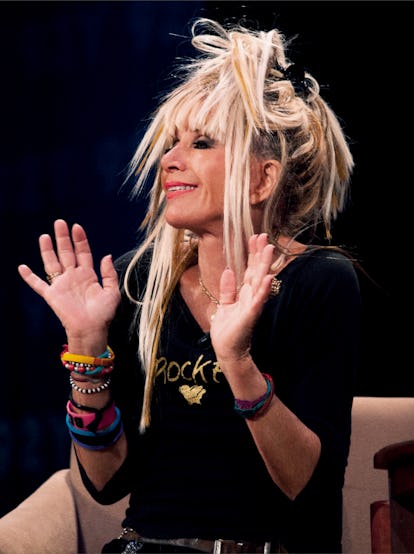 Every so often, the glamorous veil that conceals the vulnerable and human aspects of the most famous fashion influencers is lifted. Fern Mallis's enlightening 92nd Street Y interviews were all about those moments. Since 2011, the creator of fashion week in New York has hosted a series of interviews at the Y, conversing with the likes of Marc Jacobs, Donna Karan, Bill Cunningham, and the late Oscar de la Renta. Luckily for those not in the audience to witness these conversations firsthand, the doyenne has compiled transcriptions from 19 of the most intriguing sit-downs in a new book, FASHION LIVES Fashion Icons with Fern Mallis (Rizzoli). With a forward by Ralph Lauren, the tome features full recaps as well as photos from the interviewee's childhoods, career milestones, and editorial achievements. Leaving no stone unturned, Mallis' questions cover drug and alcohol abuse, personal relationships, and, of course, work, drilling her colleagues with everything from "Do you believe in astrology?" to "Do you care about the critics?" In other words, everything you wanted to know about fashion, but were afraid to ask.
Marc Jacobs and Mallis. Courtesy of Rizzoli.
Betsey Johnson. Courtesy of Rizzoli.
Mallis and Bill Cunningham. Courtesy of Rizzoli.
Calvin Klein. Courtesy of Rizzoli.
Diane Von Furstenberg and Mallis. Courtesy of Rizzoli.