Five minutes with Hugh Dancy
With his moody pout, cascading curls and buttery diction, Hugh Dancy has played his share of literate hunks and dashing princes—from Prince Charmant in Ella Enchanted to the handsome science fiction fan in The Jane...
---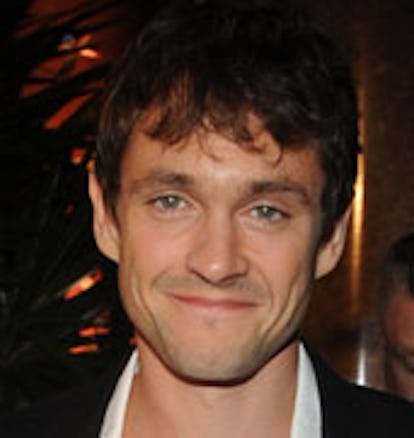 With his moody pout, cascading curls and buttery diction, Hugh Dancy has played his share of literate hunks and dashing princes&#8212from Prince Charmant in Ella Enchanted to the handsome science fiction fan in The Jane Austen Book Club. But the British actor has also taken on darker dramatic roles, among them the WWI soldier in the 2007 Broadway revival of the play Journey's End and a young engineer with Asperberger's syndrome in the 2009 film, Adam. The son of a philosophy professor and a mother who worked in academic publishing, Dancy, who married Claire Danes last year, studied English literature at Oxford before turning to acting. Tonight, Dancy returns to the New York stage in the American premiere of Alexi Kaye Campbell's The Pride at MCC Theater, starring opposite Ben Whishaw and Andrea Riseborough. Dancy plays two Londoners named Philip, one in 1958 who refuses to acknowledge his homosexuality, the other in 2008 who is openly gay and longing for a committed relationship. Dancy chatted with W just before opening night.
What drew you to The Pride? The eloquence of the writing was just gripping&#8212and I thought the structure was incredibly intelligent. It dramatizes a point&#8212that the assumptions of a culture 50 years ago can still permeate and affect our culture now. To put it bluntly, I don't often sit down and read dialogue between two characters that I think feels real and rich and heightened without being unnatural. So I was just sitting at home reading this stuff to myself and having a wale of a time. I love investigating a character who can not only lie to other people about who he is, but really, truly lie to himself about who he is.
Having worked here and in Britain, do you think Americans make much more of an issue of the fact that a character is gay than the Brits do? Especially when played by a straight actor? I think probably it is more of an issue here. The tabloid press in the UK is as bad as it gets in terms of many things, but it seems to me that here in the States, there's a particular fascination in terms of unearthing the idea that somebody might be gay. It's not something I understand. It's a strange form of paranoia.
Above: Dancy with Ben Whishaw in The Pride
You've played a number of literate heroes. Any roles that you'd love to play that are against type? Any dream roles that you'd love to tackle? I think that I'm always interested in what I haven't done. I see great variety in the roles I've played whereas some could say, "Well they're all bookish hero types." Wouldn't everyone love to play a villain?
What kind of role would cause you the greatest panic? There's a certain kind of actor that can take a simple script and fill it with their own personality&#8212I don't think I could that. I'm reliant on decent material. If I can't get off the page a strong sense of who this person might be I think, "What the hell am I going to do?"
You and Claire Danes married last summer in France. According to Mamie Gummer, the two of you bonded over Scrabble. Really? That's not the way I remember it. We all worked together on Evening&#8212and it's true there were certainly a few games of Scrabble played. As I remember it, Patrick Wilson (Angels in America, Little Children, Watchmen) was a killer player.
It's Fashion Week in New York&#8212any favorites you're following? "Following" would be putting it very strongly. I guess over the years I've made some friends in fashion and I love Christopher Bailey. The clothes he makes are beautiful.
So who's going to win the Oscar for best director&#8212Kathryn Bigelow or James Cameron? That's so political isn't it? It has nothing to do with my opinion of the movie&#8212you have to have the brain of a supercomputer to figure out the voting system. I'll go with James Cameron. Because I think he'll win.
Did you know Ben before you worked together on this play? No, we met last year, but he was a big factor in my wanting to do the play.
Where do you guys hang out after the show? Spacious would not be the word you'd use to describe the Lucille Lortel Theater, where we're performing. We&#8212me and Ben and Adam, the other actor in the play&#8212share as a dressing room, half a corridor&#8212so it's not like we really need to catch up after the show to hang out. We're pretty much on each other's laps all the way through.
Follow W magazine on Facebook