The Game of Thrones Castle Is For Sale for a Cool $650,000
You can't live in Westeros (it's not a real place), but you could live like a Stark in Northern Ireland.
---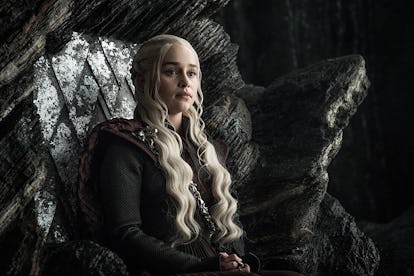 Courtesy HBO
While fans eagerly wait for the final season of Game of Thrones, there's a little amuse-bouche going on to tide them over until the HBO series returns in 2019. The castle that fans have become familiar with over the course of a decade is on the market, and it could be all yours for less than a million bucks.
Sadly, Westeros is not a real place, but the Game of Thrones castle is actually located in Northern Ireland, and now that it is no longer a hotel, the entire property has been placed on the market for anyone who wants to live like a Stark or a Lannister, as long as they have enough pocket change to purchase it. As of July 2018, Northern Ireland's Gosford Castle is officially up for sale, and it will only cost about 500,000 pounds (or $650,000).
The 19th-century castle was designed by Thomas Hopper, a London architect, in the mid 1800s. Before it became a television set, the Earls of Gosford lived there, until 1921, and the castle became a campsite for World War II troops. The nearby park on the property has a fun history, too: In 1986, it became the first conservation forest in Northern Ireland.The castle is currently owned by Gosford Castle Development Limited, which dropped a few million pounds to keep the castle in tip-top shape.
Gosford Castle has been converted into six luxury apartments, with names like the Great Hall, the Library Wing, the Old Tower, and the Old Keep, bringing the entire property to a total of over 15 bedrooms and 10 bathrooms. Hopefully, with winter coming, the castle is fully equipped with some sort of heating system, because all of that stone just cannot be conducive to cozy nights.