How to Clean Out your Closet like Garance Doré
The chic Parisian offers advice on a wardrobe detox.
---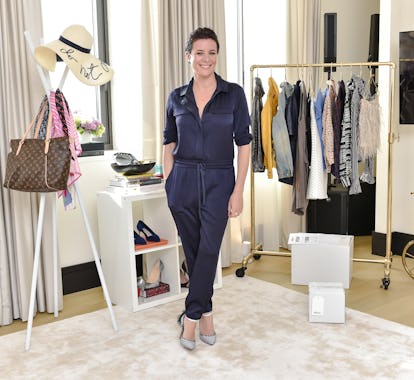 On Wednesday evening, fashion blogger Garance Doré teamed with eBay Valet for a special closet cleanse. Over cocktails, Doré freely shared tips on spring wardrobe cleaning by way of introduction to the online retailer's new white glove apparel service. "I had to come up with a system for my closet," admitted Doré. "I like to shop too much—and when you don't clean your closet you tend to only wear the things that are on top. Where is the fun in that?"
Doré recommends keeping up to two seasons worth of clothes in your closet at a time. And if you're hesitant to get rid of something, sleep on it. "I don't decide in a second," Doré says, regarding what makes the cut. "I'm very attached to my clothes."
But to make the most of resale, Doré says always stay one season ahead. "If you are a fashion person, you build your closet very early on in the season," she notes. "For instance, I'm starting to look at outerwear right now. Summer is a great time to resell jackets and pieces that fit with the fall collections." We could definitely warm up to a new coat from her personal archives.