Gevinson Goes to Broadway
In case you missed it, here are the top style stories of the week.
---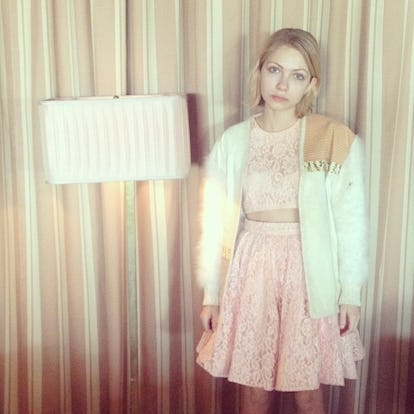 Brown, Bobbi Named the new Editor in Chief of Yahoo's beauty site. Well played, Marissa Mayer.
Ford, Tom Revealed that he secretly married his long-term partner Richard Buckley. And the grooms wore…
Gaultier, Jean Paul Declared his proudest achievement is designing a cone bar for his teddy bear, Nana. Take that, Madonna.
Gevinson, Tavi Adding Broadway to her list of extra-curricular activities.
Kroes, Doutzen Debuted her campaign for Calvin Klein's new fragrance, Reveal, on Instagram. Where else?
Iman, Chanel May be engaged to rapper A$AP Rocky. Will hopefully exchange diamond grills on the big day.
Lacroix, Christian Designed beautiful, monochromatic costumes for the Ballet de l'Opera that would make Balanchine blush.
Levine, Adam Designed womenwswear collection for Kmart. Hey, a gig as a judge on The Voice can't last forever. Right?
Loehmann's Stages a majeur comeback… online.
Perry, Katy Dyed her hair green. What else is new?
Prinsloo, Behati Revealed designer denim collaboration with THVM. Couldn't let her fiancé Levine hog the style spotlight.
Stewart, Kristen Dyed her hair orange. Is no Katy Perry.
Veet Releases homophobic, offensive campaign. Subsequently removed said videos from Youtube.
West, North Demonstrated her innate instinct for fashion by stealing Aunt Khloe's Chanel earring. Suri Cruise, watch your back.