Gia Coppola: A Hollywood Prodigy
Sofia's niece takes on new roles behind and in front of the camera.
---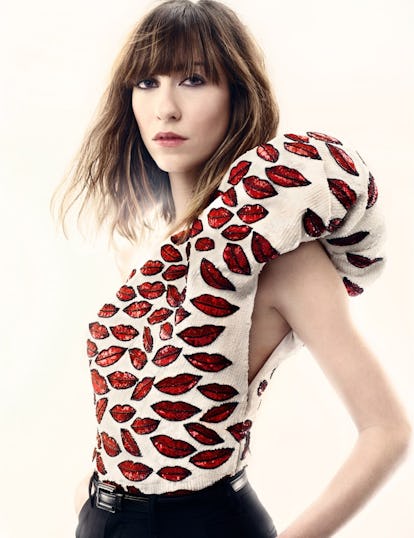 Photography by David Slijper Styled by Patrick Mackie
In photographs, Gia Coppola—the granddaughter of Francis Ford and niece of Sofia and Roman—is strikingly feline, a lithe cat who seems a little wild. But in person, she's girlish and soft-spoken, amused and detached at the same time. It's not the sort of commanding personality that would foretell a career as a movie director. "In high school, I didn't always relate to my friends," says Coppola, 27. "I was more of a spectator." 
The budding filmmaker's first feature, Palo Alto (out May 9), 
is an astutely observed record of teen ennui. There's sex and drugs and car crashes, but the film, which Coppola adapted from James Franco's 2010 short-story collection of the same name, is just as much about the ellipses between the misadventures. "My goal 
was to capture that essence of young adults trying to find their place in life," she explains.
After studying photography at Bard College in upstate 
New York, Coppola started making short films for fashion brands like Rodarte, Opening Ceremony, and Diane von Furstenberg. "That was kind of my film school," she says. Higher education came on the set of her grandfather's 2011 movie, Twixt, where 
she shot behind-the-scenes footage. Ultimately, it wasn't the Coppola clan that pushed her into the family business, but Franco. After they were introduced by her mother, 
the stylist Jacqui Getty, at a party, the actor sent Coppola his book and encouraged her to turn it into a movie. She fleshed out her favorite characters and cast a crew 
of Hollywood up-and-comers, as well 
as Franco (who plays a predatory girls' soccer coach) and Val Kilmer (a pot-smoking dad). There is just one member of Coppola's family in the film—her mother, who has a cameo as an unwitting yoga mom. "I had to force her to do it," Coppola says. "And now she wants to act all the time."