From Gucci to David O. Russell for Prada, Fashion's Getting Cinematic
Plus, Bob Dylan won't be at the Nobel prizegiving ceremony, Frank Ocean isn't going to the Grammys, and shoppers are having a tough time getting near Trump Tower.
---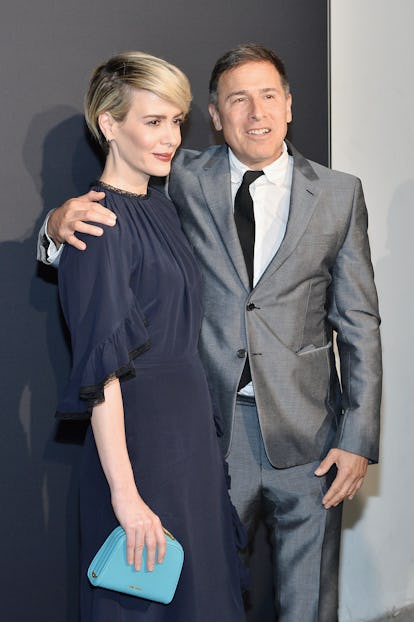 Getty Images for PRADA
Dylan, Bob Too busy to pick up his Nobel Prize for Literature at the Dec. 10 ceremony in Stockholm, Sweden.
Kar-Wai, Wong The In the Mood for Love director will direct an upcoming film about the murder of Maurizio Gucci, replacing Ridley Scott, who had reportedly been attached to the project, at the helm.
Ocean, Frank Not going to the Grammys; still into muscle cars.
Russell, David O. The Joy and Silver Linings Playbook director, as well as Spike Lee and Asif Kapadia of Amy fame, have all made short films commissioned by fashion houses recently. The critics weigh in.
Streisand, Barbra W's December/January cover girl and a woman of eternal star power. We're just waiting for her autobiography — her first among more than 50 books written on her life and work.
Studios, Acne Swedish designer and Acne Studios founder Jonny Johansson talks dressing like his dad — a well-heeled man, to be sure — and the fashion obsession with pop culture.
Trump, Donald Already causing issues for shops near Trump Tower, where ongoing protests have reportedly slowed business. If he designates Trump Tower a private residence apart from the White House, it'll be a whole other issue — one that involves a bit of a construction project.