Shop I LOVE: IF Boutique
IF, located in the heart of New York's SoHo neighborhood, has been my go-to boutique for years, offering one of the most unexpected edits of fashion and accessories in the city. And it doesn't hurt...
---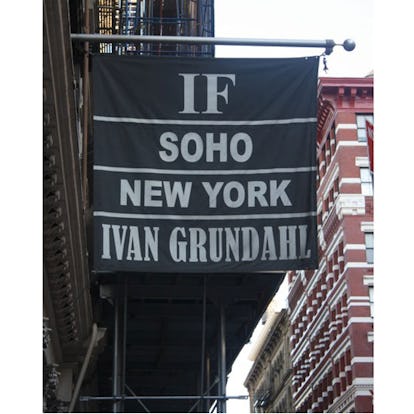 Founded in 1978, IF has served as a mecca for what Farrah and Bird call the "intellectual eye of fashion". They credit themselves as being the first in New York to sell designers like John Paul Gaultier, Maison Martin Margiela, Ann Demeulemeester, Costume National, and Marc Jacobs to name a few. Their curated selection of pieces, many from Japanese and Danish designers, perfectly mirror the aesthetic of the store itself—industrial, stark and clean yet polished.
Store manager Phillip Brennan, who has been with the company since 1981, cites an early 80's Interview magazine advertisement as one of the only acts of self-promotion since the boutique's inception 30 years ago, insisting that they prefer "word of mouth" to traditional press and marketing. With a creative-minded (and outspoken) clientele of stylists like myself as well as musicians, actors and classic art world enthusiasts, the boutique feels there is no need for excessive forms of advertising. "After all this time we don't want to be commercial," says Brennan.
IF Boutique 94 Grand St (between Greene and Mercer) New York, NY 10013 (t) 212.334.4964 ifsohonewyork.com