Issa Lish Feels Naked Without Eyeliner
The Mexican model reveals her beauty secrets.
---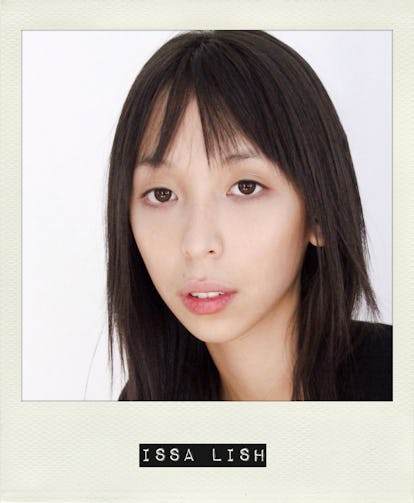 As a member of Alexander Wang's New York gang, 19-year-old model Issa Lish embodies the cool, upscale-streetwear look of the moment. Here, she reveals her low-key beauty routine, from a minimal workout regime to cutting off her hair when it's damaged.
Your look in three words: Natural. Edgy. Unique.
Five-minute routine: Apply eyeliner, a little bit of powder, and fix my bangs.
Never leave the house without: A little bit of eyeliner—I feel naked if I'm not wearing it!
10 Models Share their Beauty Secrets
Beauty from the inside out: "A person who has good thoughts cannot ever be ugly. You can have a wonky nose and a crooked mouth and a double chin and stick-out teeth, but if you have good thoughts it will shine out of your face like sunbeams and you will always look lovely." –Roald Dahl
Exercise regime: I usually don't work out that often, but sometimes I go to the gym when I want to get some energy out of my system. I like to dance, and I walk pretty much everywhere.
Cleanse or not: NO.
Beauty essentials: 24 hour K Palette tattoo eyeliner, NARS powder, and Dior lip glow.
Skincare secret: Drink water!!!! And sleep.
Hair remedy: Argan oil or caviar mask… and if it gets really damaged I chop it off.
Fragrance of choice: Tom Ford Jasmine Rouge.
Best advice from mom: Be happy for no reason, it shows.
Best advice from the pros: Always take your makeup off before you go to bed, especially mascara.
Beauty icons: My mom.