See Jane Fonda and Robert Redford Fall In Love All Over Again, In the Trailer For Our Souls at Night
Watch a first trailer for Our Souls at Night.
---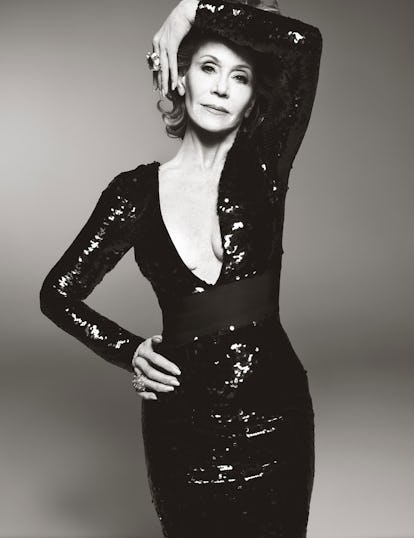 The new trailer for Jane Fonda and Robert Redford's upcoming romance Our Souls at Night doesn't give us a whole lot. The clip, clocking in at just under a minute, shows Fonda and Redford riding on the front bench of his car; she glances at him coyly, slowly sliding closer and eventually resting her head on his shoulder. Etta James sings "A Sunday Kind of Love," soundtracking the tiny moment.
But really, the trailer, which debuted Wednesday, doesn't need to offer up a whole lot more than that premise: Fonda, 79, and Redford, 80, reunited on the big screen for the first time in five decades. They play a widow and widower, respectively, neighbors in an insular Colorado community who unexpectedly embark on a late-in-life romance.
The film, based on a novel of the same title by Kent Haruf, is slated to premiere at the Venice Film Festival next month, where both its Oscar-winning stars are also expected to be honored with the Golden Lion for Lifetime Achievement award—setting them up for a spectacular September. (The film will then debut for wide audiences on Netflix at the end of the month.) In addition to being living Hollywood legends, both actors have been having something of a renaissance lately: Redford recently played Dan Rather in Truth, as well as writer Bill Bryson in A Walk in the Woods, while Fonda has starred alongside Lily Tomlin in Grace and Frankie, the critically adored and popular Netflix comedy series, for several seasons.
But for all their individual success, not since the 1967 romantic comedy Barefoot in the Park, in which they co-starred as newlyweds, have Fonda and Redford appeared in the same billing; Our Souls at Night will be their fourth film together. In an interview with Ellen DeGeneres earlier this year, Fonda said she "fell in love every time" she and Redford worked together. "The only problem with working with Bob is that I just look into his… I kind of fall into his eyes and forget my dialogue," she added. "God, so good looking." (Her emphasis.)
Jane Fonda loved turning 75—thanks to her ex-husbands: