Five Minutes with Jen Atkin
The Kardashian hairstylist is over pastel hair, but loves beachy waves.
---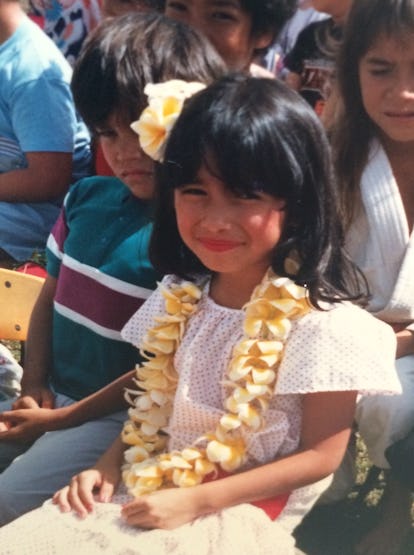 Jen Atkin, the Kardashian's go-to hairstylist, is launching her own hair care line, called Ouai, in February. On Wednesday night, she celebrated the launch with an intimate preview at Indochine in New York City—and opened up about her favorite discontinued beauty products, morning makeup routine, and more.
What's your first beauty memory? I used to beg my mom to give me a red lip since I was five years old. Remember Sade's "Smooth Operator" video? I fell in love with her (and still love her to this day). That was my biggest, 'Oh my god!' moment. Sade's red lip was like a Revlon red and she'd let me wear it for special occasions.
What beauty products are currently in your purse? Easy. A few Anastasia lipsticks, as well as Sephora It Girl, Lorac Flower Bomb lipsticks; YSL powder, Boy Brow, Troy Surratt's eyelash curler, Rita Hazan Root Concealer, Oribe Texture Spray.
What discontinued product do you mourn? The original Fekkai Texturizing Wave Spray. They changed the formula five years ago. It was epic. It was like conditioner had a baby with Bumble + bumble Surf Spray and you can find it in my Ouai Wave Spray that comes out in February.
What was your biggest beauty blunder? When I first moved to L.A., I was a receptionist at this big salon and I let a hairstylist give me a Victoria Beckham bob, then he shaved one side of my head. We didn't talk about it beforehand, and he didn't tell me he was going to do it. I cried for two months until my hair was long enough to put extensions in.
What's your morning beauty routine? I use Epione skin care products from Dr. Ourian in LA. Then, in the car, rushing to work, I put my makeup on at every stoplight: Troy Surratt eyeliner, Kevyn Aucoin concealer, Lorac Flower Bomb lip with a liner, and Lorac mascara.
If you had an extra five minutes for your beauty routine, how would you spend it? Sleeping!
Which beauty trend are you not into? Pastel haircolor. I'm over it.
What are you currently obsessed with? My Lumee phone case light. I'm also obsessed with the Wondercam app and Snapchat. I've been doing Snapchat for about six months. My friend works for them, so he tells me how many followers I have. I overshare with Snapchat.
What beauty product is always in your purse? Anastasia lipstick in Spicy.