Karl Lagerfeld, Modern-Day Renaissance Man, Is a Hotelier — and a Magazine Editor
And a new fashion power couple is born.
---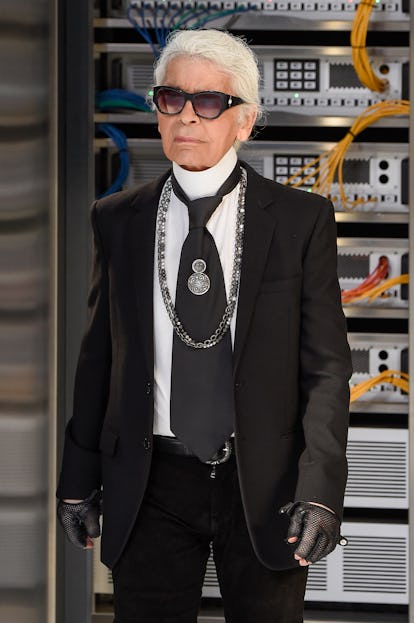 Getty Images
Beauty, St. Atlanta-based soul duo, Janelle Monáe-approved, vintage experts.
Genesis, Tommy Calvin Klein model, rapper, artist, denizen of her own twisted fairytale world.
Kendrick, Anna Star of The Accountant alongside Ben Affleck, newly christened essayist, still kind of falling apart. Or so she says.
Lagerfeld, Karl Rumored to be teaming up with Hedi Slimane to guest edit French Vogue's holiday issue, with Slimane as his photographer. A man of many, many hats, Mr. Lagerfeld — he's also reportedly lending his name to a hospitality brand.
Mosshart, Alison Loves sports bars, is over this election cycle. (She's already voted, anyways.)
Stutterheim, Alexander His raincoats are already worn by stars like Kanye West and Jay Z. Now, the Swedish designer is hoping to replicate that success with a line of sweaters under the name John Sterner.
Traina, Vanessa The creative director of The Line married CVC Stones founder and French investor Charlie de Viel Castel Saturday.
Yarosh, Danika Learned a thing or two from her Jack Reacher co-star Tom Cruise, but the 17-year-old actress can now fly planes all on her own.