Model Kendall Jenner Is Maybe A Photographer Now
If her recent gig shooting Cindy Crawford's daughter Kaia Gerber is any indicator…
---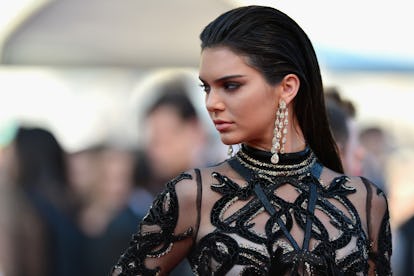 WireImage
Dicky, Lil XXL Freshman, recent Justin Bieber signee — Lil Dicky isn't so lil anymore.
Duvernay, Ava The Selma director will open the New York Film Festival in September with a new documentary, The 13th, which explores mass incarceration in the United States.
Gaga, Lady Has reportedly ended her engagement to Taylor Kinney after just over a year. Sorry, designers, you're going to have to shelve those lavish sketches for her dress.
Jenner, Kendall Maybe a photographer now? Kaia Gerber seems to think so.
Mosquito, Nástio The latest artist to take over Milan's Prada Foundation, turning it into an "unholy church" of art along with peers Vic Pereiró and Ada Diez.
Prize, Woolmark Ladies and gentlemen, your American winners of the International Woolmark Prize, selected for their use of Australian wool: Rochambeau, for menswear, and Gabriela Hearst, for womenswear.
Smith, Zadie In the wake of the Brexit referendum, writer Zadie Smith observes the small- and large-scale fault lines in her community born of suspicion and class difference that contributed to the poll's final results — and where the U.K. goes from here.
Trump, Donald The results are in, and Trump is officially the presidential nominee of the Republican party.