Kiki Smith's New Scent
The artist launches a limited-edition perfume with Artware Editions.
---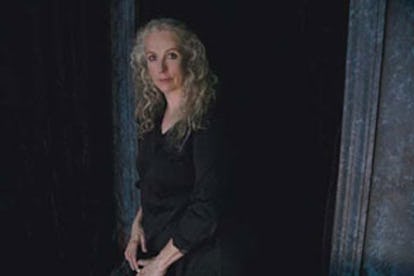 When Kiki Smith was in college, she took a picture of herself for a school magazine with the words "scratch and sniff" written beneath. No actual scent was emitted, but Smith's preoccupation with odor evidently never disappeared, which helps explain her latest collaboration: a limited-edition perfume she is launching this month with Artware Editions. One of its strongest notes­—boxwood shrub­—is as unconventional as the artist. "It's true, boxwood smells like cat pee," she says, laughing. "But it was in my grandmother's garden. Lots of people find it revolting, but I love it."
When Smith first sat down with perfumer Christophe Laudamiel, she told him she wanted a fragrance that smelled like "plant sex". Knowing that the artist has been a loyal wearer of the intensely woody Mitsouko by Guerlain, Laudamiel mixed boxwood with musk and patchouli, and then stirred in sweet notes of fig, blue chamomile, and black currant for a blend that's thankfully more reminiscent of candy corn than kitty litter. Still, the notion that Smith is joining the likes of Jennifer Aniston, Halle Berry, and Britney Spears with her own scent cracks her up. "I'm a very quirky kind of person to be representing a perfume," Smith says, throwing her head back in a mock model pose. "It's complete narcissism, but every woman has that fantasy. I'm sort of the Liz Taylor version." Just substitute hedgerows for the diamonds.
Photo: Tal Shpantzer