Kim Kardashian Apparently Edits and Approves Every Keeping Up With the Kardashians Scene
That's a lot of reality TV to watch.
---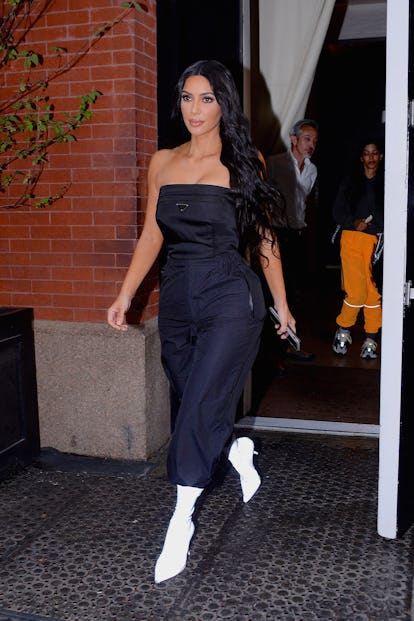 Robert Kamau
You know all those fights on Keeping Up With the Kardashians? Yeah, Kim Kardashian, herself, signed off on them.
Per Cosmopolitan, Kardashian appeared on the latest episode of Ashley Graham's podcast to talk about the longevity of her career, revealing that E! has always given her unprecedented creative control when it comes to editing and approving scenes for the show. "I'm not in the actual editing room but I watch every cut and every edit," she explained. "And that, I think, has always been the magic to being ourselves and showing everything, because we know that we could really have a say in it. [It's] really rare for them to give us that from the start."
Kardashian's control is similar to the one her mother, Kris Jenner, has possessed for many years on the network, which has been criticized for the sheer scope of its influence—by fellow E! stars, no less. Still, Kardashian makes it clear that her creative involvement isn't to make her look better in comparison to other family members: "We've never really edited out crazy content." All of their infamous on-screen fights, in fact, have become a fundamental tenet of the show—as silly as that sounds—but re-watching those moments when they air still isn't a fun experience for the family.
"When you watch it, you get heated all over again. We literally start fighting all over again over the same thing," Kardashian continued. "Even if we like are so crazy mad at each other, it won't be long before we're all good. The fact that so many people text me even now if a rerun comes on, they're like, 'Are you and Kourtney okay?' And I'm like, 'We went on vacation together. This has been months since we filmed that.'"