Laura Dern and Issa Rae's HBO Project About Cabbage Patch Dolls Is Suddenly All We Can Think About
It's about the true meaning of Christmas: rampant consumerism!
---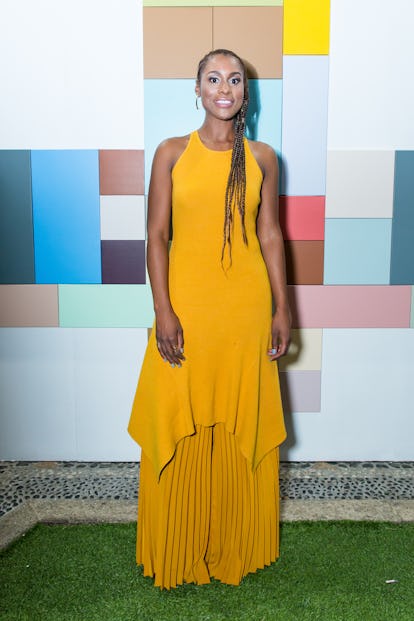 Sansho Scott/BFA.com
With all apologies to Big Little Lies season 2 and the next season of Insecure, suddenly the only HBO project we can think about concerning Laura Dern and Issa Rae is their upcoming mini-series The Dolls, which the premium cable channel just put into development. It very much seems like it will involve Dern and Rae putting on '80s clothes and southern accents to battle over Cabbage Patch Dolls.
Rae will write and produce the series along with her Insecure collaborators Amy Aniobi and Laura Kittrell. Dern, meanwhile, will coproduce.
According to Deadline, the series is "inspired by true events, [and] recounts the aftermath of Christmas Eve riots within two small Arkansas towns in 1983…riots which erupted over, yes…Cabbage Patch Dolls." It will also explore themes of "class, race, privilege, and what it takes to be a 'good mother.' " While reports haven't exactly clarified the matter of genre, we would have to assume that there's at least some dark comedy to be found here. There would have to be, right?
While we couldn't pinpoint any details of incidents specifically in Arkansas, the Cabbage Patch Riots of 1983 were indeed very real. Originally sold at arts and crafts fairs by their creator, Cabbage Patch Kids became a national phenomenon during the Christmas season of 1983, becoming one of the first toys, like Tickle Me Elmos and Furbies after them, that quite literally created a holiday hysteria.
Demand far outpaced supply for the dolls, and new shipments caused mini-riots across the Reagan-era toy aisles of this great capitalist nation. In many cases, those scenes devolved into physical fights between parents. That might not seem too alarming in an age in which we consider Black Friday to be a contact sport, but at the time it was all rather shocking.
The Dolls may not be the first piece of entertainment to tackle the topic of Christmas toy crazes—the "Funzo" episode of The Simpsons and the 1996 Arnold Schwarzenegger vehicle Jingle All The Way come to mind—but it promises to be possibly the most thoughtful. No word, either, on whether the project will be timed to air during the holidays, but it could also be seen as HBO's sly rebuttal (if not smart counterprogramming) to the never-ending onslaught of schmaltzy Christmas cable movies. Marrying a prince on Christmas? Not relatable for, well, just about anyone in existence. Fighting it out for toys and feeling like a failure for not getting your kid exactly what he or she wanted for Christmas? If anything, perhaps a little too real.