Turns Out Laura Dern Killed the "Popular Film" Oscar Category?
With an assist from Stephen Spielberg
---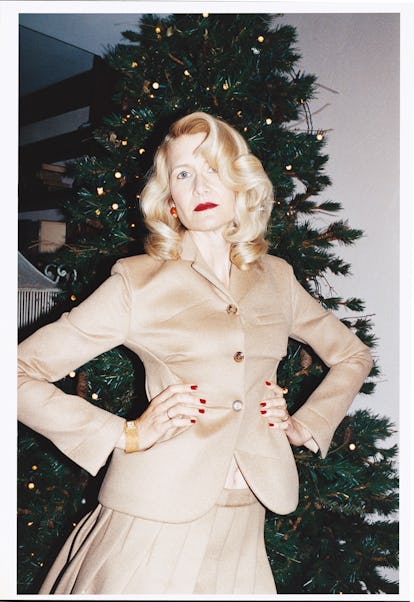 Teller Juergen
The "popular film" Oscar category lasted less than a month before the Academy decided to put the kibosh on it and, as it turns out, we have Laura Dern to thank for that. This past Tuesday evening, before the Academy announced that it was rethinking the controversial inclusion, the Big Little Lies actress voiced her dissent to the decision. Dern, who is an Academy board member, brought up some of the many criticisms that arose of the category after it was announced. Like, the potential fear that the category would marginalize cultural forces—and historically inclusive films—like Black Panther, which many think deserves a spot in the Best Picture category. Or that it showed just how out of touch the Academy really is, while at the same time diminishing its artistic integrity.
While we don't know exactly what Dern said, sources in the academy's 54-member board anonymously revealed to The New York Times that she spoke out against it. Despite Academy president John Bailey's support, Dern's opposition was shared by director Steven Spielberg, who "was uncomfortable with plans to introduce the category at the coming Oscars," as The New York Times notes.
The following day, Bailey gave a statement that the "popular film" category "merits further study." The Academy would be "remaining committed to celebrating a wide spectrum of movies," he said, noting that any new category "creates challenges for films that have already been released."
Academy CEO Dawn Hudson also recognized the backlash, saying, "There has been a wide range of reactions to the introduction of a new award, and we recognize the need for further discussion with our members. We have made changes to the Oscars over the years, including this year, and we will continue to evolve while also respecting the incredible legacy of the last 90 years." The Academy certainly needs to continue to evolve, from the historical lack of diversity among its nominations to the seemingly arbitrary nature of the winners. If there's one obvious way to evolve it, though, new management would be it. This is all to say that Dern would still make a great Academy president—a role which she reportedly declined due to her busy schedule. Considering the second season of Big Little Lies is nearly completed, we can only cross our fingers that she will have more bandwidth to take on the job in the future.
Related: Laura Dern's Son Ellery Harper Turned Down Calvin Klein Modeling Gig to Sit Front Row