Five Minutes With Lauren Bush
Lauren Bush is on a mission to feed the world. In the six years since she designed her first FEED product—a burlap tote just as often seen in the aisles at Whole Foods as the...
---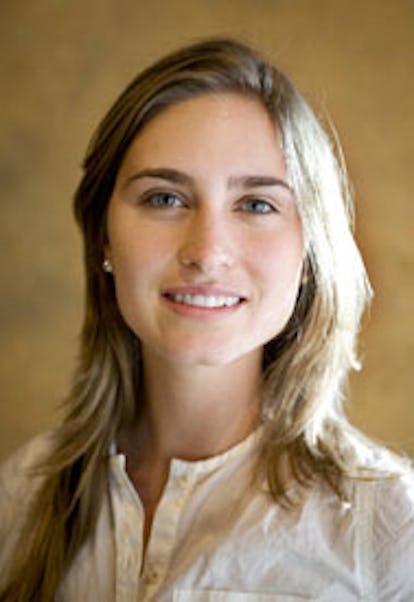 What motivated you to start FEED? I had been an honorary spokesperson for the UN World Food Program [in college] and through that experience I would go on these amazing trips with the UN and see their work first-hand, which is truly impressive and life saving for millions of people around the world, but I'd talk to students and student groups and obviously they'd be like, 'What can we do?'. I felt this frustration that world hunger is sort of this overwhelming thing. How does someone who isn't going to dedicate their lives to being an aid worker or doesn't have a lot of time—like what can they do that would be meaningful and impactful? So, the idea was just simply to create an eco-friendly, reasonable bag that would give back, but in a tangible way.
What makes FEED different from other charity-driven businesses? Often products that give back, I would notice, give back a percentage of proceeds— which is great—but you don't quite know what the impact is from that necessarily. So, the idea was to start with the FEED One bag, which feeds one child in school for one year. It's that simple—you know exactly what impact your purchase will have.
That's a really good question because I feel like people are still hungry in the world. We've made an impact, but I don't feel like it's ever "Oh, we're done." As long as there's a need, there's work for us to do in raising money and awareness.
When do you feel like your work is really making an impact? Really, there are so many rewarding parts of what I'm doing. Obviously, visiting the countries and seeing the work first hand, but also—and maybe this is a thrill any designer gets—just walking down the street and seeing someone carrying my bag. Someone miraculously has it and is using it and enjoying it and hopefully from it also educating themselves and their friends about what cause to support.
Well, that must happen a lot, I would assume, judging from how much I see them. You see them? Oh, thank you. It does. It's really fun and I always wonder if it's just New York or the West Village where I live, but I think it's through awesome retail partners and through the idea that's really resonating with customers.
Tell us about some new things you are working on? We have a few partnerships in the works for next year. We're coming out with a great lunch program with Pottery Barn. It's going to be a bag, reusable containers, and a spork to encourage the eco-friendly aspect and also to encourage people to cook and not bring their food to work in Styrofoam containers or plastic, but in these beautiful porcelain containers. We are also doing a reusable bottle that will support UNICEF's Tap Project and another project with Disney for the anniversary of "It's a Small World"—that one is mainly kid-focused with organic baby clothes like bibs, onesies, toddler tee shirts, and backpacks.
Being so eco-focused how do you approach holiday shopping? At FEED we all came up with the 12 Days, 12 ways to FEED campaign obviously inspired by the Advent calendar concept where everyday there's a new reveal. And, when I say "new," I mean about half of the days are truly revealing products that have never been seen before. So, on the first day for example, we revealed the Kenya Collection, which was the Kenya bag that we'd done before and sold at Bergdorf's, but also we have these cool Maasai scarves, Kikoy scarves, and beaded Kenyan bracelets.
I guess the only other point to make is now that everyone is in full-on shopping mode for the holidays, hopefully people will be mindful of what their purchases are doing—we always say shop responsibly.
12 Days, 12 Ways at the FEED Project, feedprojects.com
On December 14, Gilt City will co-host Lauren Bush's annual FEED-raiser and market where guests will browse a selection of local, organic, and fair-trade products. Guests will receive her FEED 10 bag with purchase of a ticket, which can be found here.