Legendary Sushi Chef Masa Takayama's Culinary Guide to Thailand
The man behind the restaurant Masa reveals where to find the best noodles in Bangkok.
---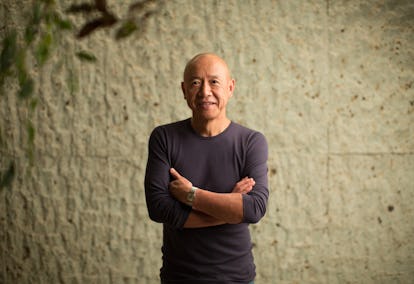 Though he can usually be found in midtown New York at Masa (some know it as America's priciest restaurant), the chef Masa Tayakama has also lately picked up a habit of heading to Thailand at least twice a year. Between eating his fill of egg noodles in Bangkok, shopping for curry spices on the island of Koh Samui, and gearing up to open a new robatayaki restaurant, Tetsu, in TriBeCa in the spring of 2017, Takayama shared his guide to everything Thai, here.
Great spot off the beaten track in Bangkok: My favorite restaurant is actually a noodle stand: Jao Long, which is just near the Shangri-La Hotel. Fish ball is their specialty, but I get egg noodle in chicken broth with braised pork.
Local delicacy of choice: Thailand has amazing vegetables: baby eggplant, galangal, cucumbers, kaffir lime leaves, and cilantro.
Best place to relax: I spend most of my time on Koh Samui, a small island about 45 minutes from Bangkok, where you can fish, mountain bike, and swim at the beach.
Favorite Thai dessert: Fresh fruit like mango, mangosteen, and dragonfruit.
Best place to fish: I usually charter a small fishing boat and go about half a mile out to sea to catch the best grouper, which I make into grouper ceviche with cilantro, Thai chili, fish sauce, and kaffir lime. A tip: the bones and head of the grouper can actually be eaten fried.
Best Thai market: In Koh Samui's Muslim neighborhood, Hua Thanon, the seafood at the market is excellent, especially the squid and the shrimp. There's also a small shop across the street from the market that sells incredible curry spices. I buy both the red and green varieties and make curry back at the villa with the market's fresh seafood.
Favorite place to stay: In Bangkok, Shangri-La Hotel, and on Koh Samui, the Ban Laem Set villa, booked through Luxury Retreats.
See W's most popular videos: