Lili Sumner Loves Vitamins and Dancing
The Saint Laurent model shares her beauty secrets.
---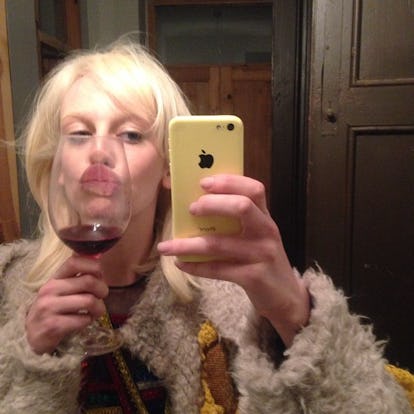 Ever since Saint Laurent Creative Director Hedi Slimane took notice of New Zealand-born, London-based model Lili Sumner, the world has been paying attention—and following along on Instagram. Here, the model reveals how she maintains her look.
Daily routine: Showering.
Key to internal beauty: Fresh food and vitamins B, C, and D.
Exercise regime: Dancing.
10 Models Share their Beauty Secrets
Beauty essential: A splash of water.
Skincare secret: Vitamin E oil and rose water face mist.
Day to night must-haves: A glass of red wine and a little concealer.
Manicure style: Naked nails.
Pilates or yoga: Yoga in the garden.
Best advice from mom: Use a condom and eat your greens.
Best advice from the pros: Don't move while your eyelashes are being curled!
Necessary splurge: Aesop Zinc face cream.
Drugstore favorite: Tube socks.
Fragrance of choice: White by Comme des Garcons.
Beauty icon: David Bowie.