Winner's Circle
Liv Tyler Tyler exudes summery ease at a RenttheRunway.com-sponsored Cinema Society screening of Robot & Frank at Jerry and Judy Della Femina's East Hampton house
---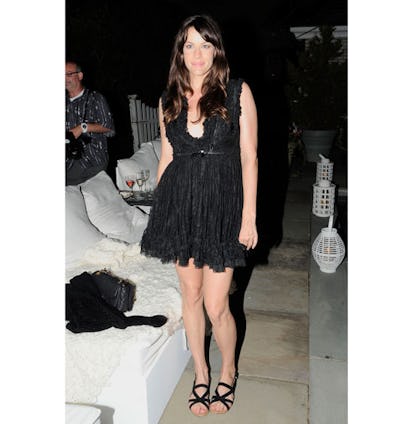 Where: A RenttheRunway.com-sponsored Cinema Society screening of Robot & Frank at Jerry and Judy Della Femina's East Hampton house.
What: A Givenchy dress.
Why: Tyler exudes summery ease despite eschewing the more expected Hamptons white attire for a frilly, black dress (flat sandals and barely there makeup help). Also, kudos on working a plunging neckline with class.
Photo: Patrick McMullan