Marc Jacobs's Prada Thing
In case you missed it, here are the best style news stories of the week.
---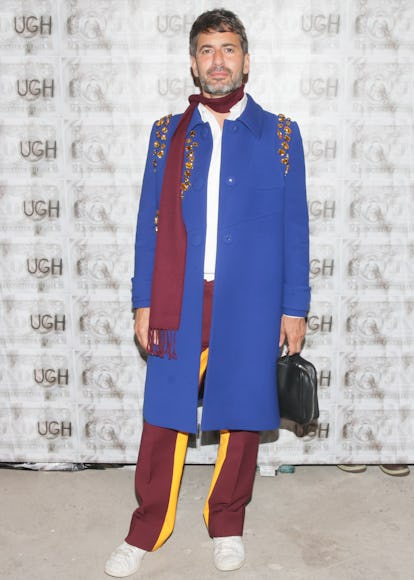 Bailey, Christopher Is officially the new CEO of Burberry. Celebrated by flying Cara Delevingne Mary Poppins-style through Shanghai.
Dolce & Gabbana May actually have to go to jail. Orange is actually the new black.
GOOP Gwyneth Paltrow may be opening a brick-and-mortar shop. Let's see how consciously she'll be able to uncouple from the digital realm.
Jacobs, Marc Has a thing for wearing Prada's women's jackets. Who doesn't?
J. Crew Planning to launch a budget-conscious line. So basically, relaunching a '90s era J. Crew.
Jil Sander Named Rodolfo Paglialunga the brand's new creative director. Stay tuned for Jil Sander part 4.
Kardashian, Kim Wore denim on denim. Kanye was not present.
Kerr, Miranda Now designing fine china. Being a lingerie model opens a lot of doors.
Kroes, Doutzen Will tell her daughter that she is smart, not beautiful, in hopes that she will do more than design tea party treats as an adult.
McGrath, Pat The makeup artist received a MBE from the queen. Deserves a pat on the back.
Ora, Rita Got in trouble for wearing converse sneakers because of a Superga contract. Sometimes you just gotta hang low.
Prince Harry Is back on the market. Taylor Swift, are you listening?
Rihanna Starts feud with Instagram over nipple restrictions. Wore green lipstick. Is totally trending.
Rowling, J.K. Admits she really, really loves high heels. Now that's where Emma Watson got it from.