Marielle Heller's Pivot Point
The writer-director switches gear.
---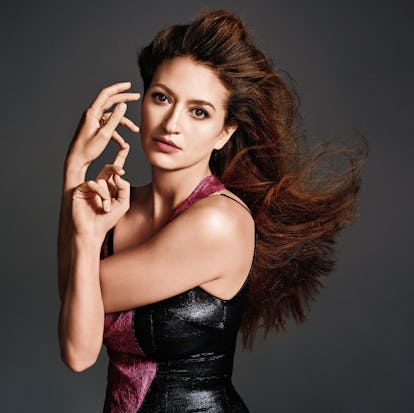 Photography by Matthias Vriens-McGrath Styled by Elizabeth Stewart
Think of all the hyperverbal high school heroines who have appeared on the big screen—Ellen Page's Juno, for example—and then consider your own adolescence. "That too-cool teen who's able to cope with everything with a quippy little remark never felt true to me," says the 36-year-old writer-director Marielle Heller. Her highly assured feature debut, The Diary of a Teenage Girl, which came out this past summer, presented a memorable and honest representation of girlhood in the form of Minnie Goetze (Bel Powley), an earnest 15-year-old who enjoys a prolonged sexual awakening with the 30-something boyfriend (Alexander Skarsgård) of her mother (Kristen Wiig). The film's proto-feminist protagonist's discovery of her own sexuality is so ribald that the movie earned the equivalent of an NC-17 rating in Britain. On the surface, Minnie has little to do with Heller's next subject, the venerable Ruth Bader Ginsburg, who will be played by Natalie Portman in a forthcoming biopic. Still, Heller insists that there is a link between her teenage character and the octogenarian Supreme Court justice. "I love seeing how millennial feminists gravitate toward Ruth's badass cred," Heller says.