Marina Abramović Has Reincarnated Herself as a Macaron
With a little help from Ladurée.
---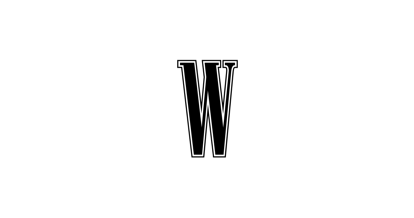 Late last year, Marina Abramović became unexpectedly involved in the 2017 presidential election when one of the personal emails that Wikileaks published from the Gmail account of Hillary Clinton's campaign chairman John Podesta included an invite from the performance artist to a dinner party called "Spirit Cooking with Marina Abramović," where she intended to serve "traditional soups."
Tension was so high just before Election Day, though, that right-wing sites started quickly spreading rumors that Podesta—who was invited via Abramović by his art collector brother, Tony Podesta—and thereby the entire Clinton campaign, were satanists, thanks to the unfortunate fact that footage they dug up of Abramović painting walls with pigs's blood in a performance dating back to the '90s also happened to be called "Spirit Cooking." (The Drudge Report went with the all-caps headline "WIKI WICCAN: PODESTA PRACTICES OCCULT MAGIC," while InfoWars went for "Menstrual blood, semen and breast milk: Most bizarre Wikileaks revelation yet.")
She may have seen her fair share of controversies, but Abramović is definitely not a satanist; in fact, her dinners and food-based works are usually more like treats, like that time last year when she sent home each guest of her 70th birthday party with a piece of gold-covered chocolate in the shape of her lips. As it turns out, there's no better of proof of this than her latest culinary work, a collaboration with the not even remotely satanic Ladurée in the first of the art adviser Raphaël Castoriano's series called "Pastry Portrait," which pairs artists with pastry chefs so that they can create sugary artworks.
"My work is most of the time immaterial because performance art is immaterial, it is conceptual and limited by time," Abramović said in a statement, relating that immateriality to sugar "because you consume it, you eat it and it's gone. What is left behind is the memory of what you eat."
Part of the memory of Abramović's macarons, which artnet News reports are the result of the artist working with Castoriano to translate her memories and identity into an edible experience, comes thanks to the fact that the Prussian blue hue Abramović opted for in a departure from Ladurée's usual pastel palette also happens to stain the eater's tongue. (Some are also accented with gold, and all stamped with Abramović's family crest that she recently rediscovered, which consists of a wolf eating a a sheep.)
As for how they—sorry, she—tastes? A mix of coffee, herbs, volcanoes, waterfalls, and the ocean, flavors that are all nods to Abramović's memories ranging from her travels to her grandmother. You can taste them for yourself at Harrods, where they're available in boxes of three just in time for Frieze London, before starting a tour that'll go from Paris to Milan, New York, Miami, Los Angeles, and Tokyo. In fact, it looks like Abramović's macaron self may even beat out her Great Wall-walking one as the performance artist's most geographically ambitious work to date.
Related: Marina Abramović and Ulay, Performance Artist Icons, Are Finally Over Their '80s Breakup on the Great Wall of China
See Kendall Jenner, Performance Artist, Channel Icons Like Marina Abramovic and Yoko Ono: