Michele Abeles: Art's Post-Internet Pioneer
The New York artist's surreal photomontages blend technologies old and new.
---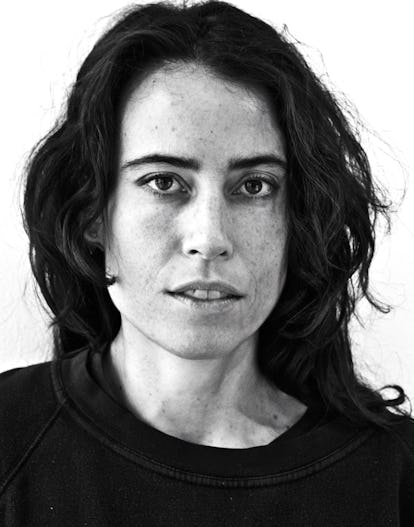 Michele Abeles stole MoMA's 2012 "New Photography" show with her seductive, sharply lit photomontages that incorporated wild prints, domestic objects, and nude male models. The New York artist, 36, who composes layered works that synthesize staged still lifes with images and recycled materials from her archives, is often referred to as being post—Internet for the way that she freely mimics by hand the language of Photoshop and other postproduction techniques. Digital composites appear as visual cuts in her sophisticated but surreal images. Elusive yet familiar, her beguiling work reflects how information is transmitted and received through a diverse range of technological devices, leaving us feeling unmoored.