All About My Mother
The artist Mickalene Thomas ventures into film with a documentary about her muse (and mom).
---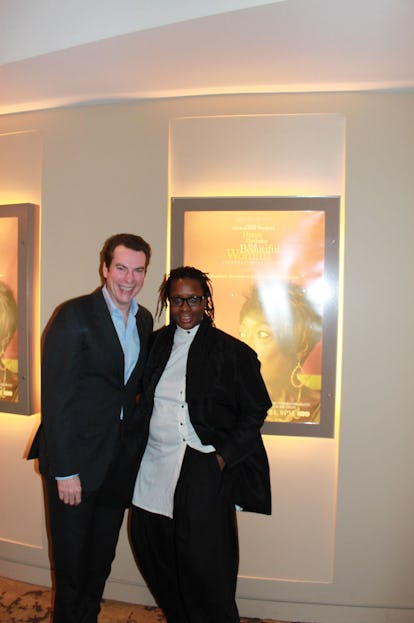 What: HBO and Lehmann Maupin Gallery celebrated the premiere of Mickalene Thomas's documentary Happy Birthday to a Beautiful Woman with an intimate private screening followed by an after party at the Skylark for the artist's friends and family.
When: Thursday, February 20th
Where: The private screening room at HBO's New York headquarters.
Who: HBO's Nancy Abrahams and David Maupin toasted Thomas along with her extended family.
Why: A biographical love-letter to her muse and mother, Sandra Bush, Thomas's moving cinematic portrait brought the audience to its feet.