Jennifer Lopez Returns to Rom-Coms, with Milo Ventimiglia As Her Love Interest
Leah Remini and Vanessa Hudgens will also be part of the cast.
---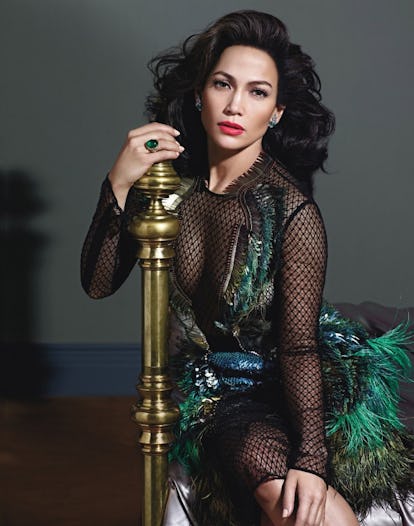 Jennifer Lopez is set to star in her first romantic comedy since 2010's The Back-up Plan, and everyone's favorite TV dad, Milo Ventimiglia, has been cast to play her love interest.
According to The Hollywood Reporter, the STXfilms movie, called Second Act, follows a big-box store employee (Lopez) who reinvents herself and "shows Madison Avenue what street smarts can do." Ventimiglia has been cast as her longtime boyfriend, Trey, and Leah Remini and Vanessa Hudgens will make appearances as Lopez's best friend and a young executive at a consumer goods company, respectively.
The movie is billed as Maid in Manhattan (a Jennifer Lopez rom-com classic) meets Working Girl and was developed specifically for Lopez, naturally. When the project was first announced, the triple threat said, "There are so many things I love about this project and script. People try to put women to sleep at a certain age. Second Act is a story that empowers the everywoman to do more, to be more, and not limit their dreams." Even if those dreams include dating Ventimiglia, apparently.
Not that Lopez has any problems in her real-life relationship with former baseball player Alex Rodriguez; the two recently spoke about their relationship in a join interview with Vanity Fair. "I understand him in a way that I don't think anyone else could, and he understands me in a way that no one else could ever," Lopez told the magazine. "In his 20s, he came into big success with the biggest baseball contract [at the time]. I had a No. 1 movie and a No. 1 album and made history. We both had ups and downs and challenges in our 30s, and by our 40s we'd both been through so much. And more importantly than anything, we had both done a lot of work on ourselves."
Both stars can currently be seen on the small screen; Lopez stars in CBS's cop drama Shades of Blue, and Ventimiglia was recently nominated for the Emmy Award for Outstanding Lead Actor in a Drama Series for his work on This Is Us, NBC's tear-jerker hit. Ventimiglia also famously starred as another heartthrob, teen bad boy Jess Mariano in Gilmore Girls, so safe to say his legions of fans are sure to show up to the box office for the eye candy alone.
Only one question remains: Will Milo keep the Jack Pearson facial hair?
Related: Milo Ventimiglia and Mandy Moore Weigh In on Jack's Death on This Is Us