MoMA PS1 Director Klaus Biesenbach Is Really Into Puerto Rico's Rainforest Cafés
Before disappearing into El Yunque rain forest for Puertos Ricos festival, the museum director shares his tips on where to see art and drink café con leche in the country.
---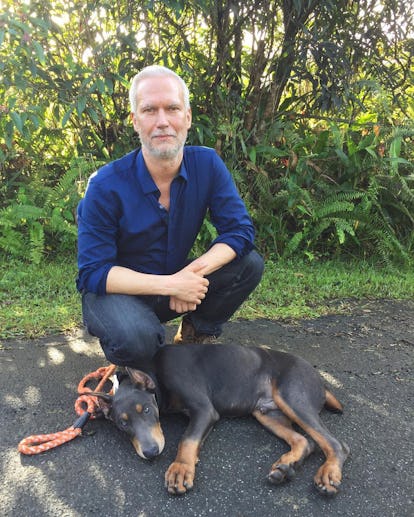 Photo by @tifzab
Ever fond of an art-world field trip, this weekend MoMA PS1 director and MoMA's curator at large Klaus Biesenbach is headed down to Puerto Rico's El Yunque, a tropical rainforest that's now hosting Puertos Ricos: A Festival of Arts and Natures, PS1's festival celebrating the Puerto Rican artist Papo Colo. Before joining Colo's procession through the trees to call attention to the country's economic crisis—and bidding adieu to the artist, whose project culminates with him disappearing into El Yunque for a full year—Biesenbach shared his guide travel guide to the country, which has become a recent favorite haunt of his.
Museo de Arte de Ponce This museum feels like a unique jewel in the southern Puerto Rican city of Ponce. It's an incredible private collection that was built over generations, set in tropical architecture so well kept that it is always a pleasure to visit. Between the collections and contemporary programming, there is always something intriguing.
Santurce Arts District This neighborhood in San Juan around Calle Cerra has pop-up galleries, studios, and street art. Although I am not known as a promoter of street art in general, here it creates an intense atmosphere that lowers the threshold for people to walk into studios and artist-run spaces, or just explore the latest improvised outdoor restaurants and cafes.
The Cliffs of Quebradillas In the western part of the island, these stunning cliffs make you feel like you are in Hawaii but you are actually looking down 200 feet into the crystal clear Atlantic Ocean. They have a unique, calm, and contemplative rhythm.
Kasalta In the Ocean Park neighborhood of San Juan, there is a restaurant called Kasalta that is like the Puerto Rican version of Katz's Deli in New York. It's the best place for café con leche and quesito. The first time I went, I sat down at a table with a plaque and it wasn't until later that I noticed it marked the place President Obama sat when he visited! It's a really unique place and not to be missed, even by the President.
Cabo Rojo In the southwest part of the island, Cabo Rojo has an historic lighthouse set among salt flats. It reminds you of the south of France, but it's summer all year round.
Arecibo Observatory Driving up to the Arecibo Observatory through the landscape of hills, called mogotes, then down to Arecibo old town and east along the coast to is a unique experience.
Papo Colo Foundation My final favorite place is Puerto Rican artist Papo Colo's currently under-construction foundation in the tropical rain forest of El Yunque National Park. After his landmark performance on January 7 as part of the Puertos Ricos festival, which I helped organize, Papo is planning to spend a full year practicing his performative artwork in this rain forest refuge.