Naomi Yasuda Believes In "No Filters, No Selfies, No Judging"
Instagram rules to live by, according to nail artist and social media star @NaomiNailsNYC.
---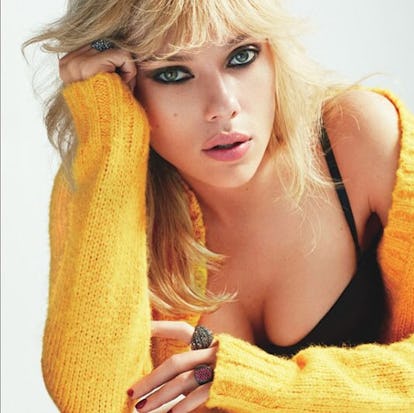 Naomi Yasuda, the nail artist who gave Scarlett Johansson killer oxblood-colored talons for W's March 2015 cover story, is best known for her inventive creations–from the image on display at the Beauty—Cooper Hewitt Design Triennial in New York to her playful Instagram posts. Here, Yasuda shares how best to capture nail glamour on social media, her selfie rules, and the accounts you have to follow now.
Occupation: Nail artist.
A hashtag that describes your Instagram: #nailarts #(the pink nail emoji)
Your first Instagram: A pic of my friend's cat.
What is the one thing you would never post: A nail picture that I didn't do, or food pictures.
What are your greatest hits: My nail art as seen here, here, and here.
What's the most memorable comment you've received: I get many comments from nail artists. I think it's really amazing that I can inspire other artists.
What is your secret to taking a great nail shot: Don't forget to moisturize your hands and cuticles! And lighting has to be on-point.
How many takes do you need to get the right shot: Sometimes one take, sometimes 100 takes!
Filter or #nofilter: Usually no filter. But lighting is very important when you take a nail pic because you need to able to see the details of the nail art.
To selfie or not to selfie: Not to selfie. I love to see other peoples' selfies, but I don't take them.
5 favorite accounts to follow: There are so many places I haven't been, hence @NatGeo. @AIANews' contemporary art for inspiration. My agency, @StreetersUSA, represents top artists in beauty fashion industry. 50 percent of my wardrobe come from @OpeningCeremony, it's my favorite store in New York City. And my friend's clothing line @VenomissNYC.
Social media pet peeve: Haters — you can't judge a person by their Instagram page.
Photos: Naomi Yasuda Believes In "No Filters, No Selfies, No Judging"