Natalie Portman May Take the Astronaut Role Reese Witherspoon Left to Shoot Big Little Lies Season 2
Yes, we'll be denied the vision of Reese in space. For now.
---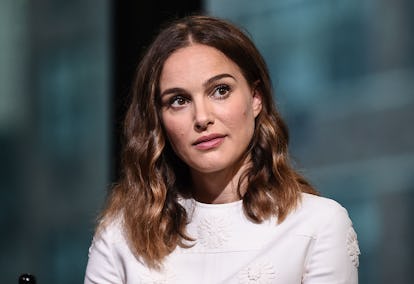 Daniel Zuchnik/WireImage/Getty Images
Before Big Little Lies 2 was confirmed, the biggest obstacle standing in its way was that the talent involved already had packed schedules. Yet, in Hollywood, when a property is hot enough, schedules have a way of opening themselves, as happened in this case. Yet, no one gave up more to make it work than Reese Witherspoon. She was forced to drop out of the lead role in the upcoming film, Pale Blue Dot.
Now Natalie Portman may step in to take the role.
The movie, which is being produce by Fox's prestige division Fox Searchlight, follows a female astronaut who comes back to Earth after a successful mission and starts to feel unease about what should be a perfect life. According to Variety, the film "explores the theory that astronauts who spend long periods of time in space begin to lose their sense of reality when they return home." Sounds like it gets into psychological thriller territory, something Portman can exceed at as anyone who has seen Black Swan knows.
The film will also mark the big screen directorial debut of television auteur of Noah Hawley, the man behind FX's critically acclaimed Fargo and Legion. Indeed, the fact that Fargo will not return for a fourth season until 2019 is in part so that Hawley has time to make the film (scheduling sacrifices seem to be a common theme with the film, for better or worse).
As per Variety, producers hope to cast Portman's co-stars soon, and start shooting sometime in the spring.
Natalie Portman has two films in the can waiting for release: the creepy sci-fi thriller Annihilation and Xavier Dolan's highly anticipated The Death and Life of John F. Donovan. Portman is also attached to an HBO miniseries of her own with an adaptation of We Are All Completely Beside Ourselves.
While we mourn the loss of the possibility of seeing Reese Witherspoon in space, she also has a packed schedule in addition to more Big Little Lies. She has A Wrinkle in Time coming up, as well as morning TV-themed drama series with Jennifer Aniston in the works. She'll also still stay involved in Pale Blue Dot as a producer.
Related: Reese Witherspoon Is Adapting Are You Sleeping Into a TV Series Starring Octavia Spencer