The 10 Fall Books to Read Right Now
It's back to school season. Here's your required reading list.
---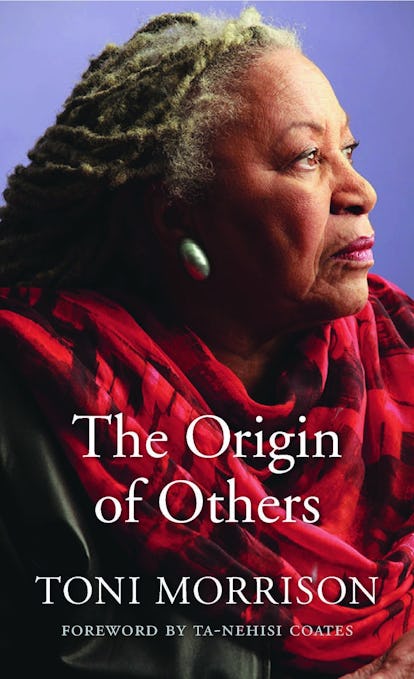 No matter how old you get, September always kind of feels like it's time to go back to school. Why not embrace the season and pick up some new books? This month's best titles, fittingly, include all manner of ways of educating yourself—on conversations of race, on how to deal with awful co-workers, on what it was like to grow up in Iraq in the '70s, and more. And of course, it's not short on literary entertainment, either.
The Golden House by Salman Rushdie (September 5)
Vaguely reminiscent of Fitzgerald's The Great Gatsby, Salman Rushdie's new 400-pager zeroes in on a wealthy, older man named Nero Golden. He arrives from an unnamed country and inhabits a swanky Greenwich Village home with his three adult sons—who all have peculiar, ancient Roman names—during Obama's first term, while everyone else suffers through an economic crisis. Meanwhile, their filmmaker neighbor Rene is absolutely smitten by the Golden family and thinks they could even be the subject of a documentary. But who are the Goldens, really? Why are they sketchy? What are they running away from? How are they so rich? This one's a page-turner.
_Sing, Unburied, Sing_ by Jesmyn Ward (September 5)
In her first novel since 2011's National Book Award-winning Salvage the Bones, Jesmyn Ward takes us to Mississippi's Gulf Coast. There, we meet 13-year-old Jojo, a boy who's trying to figure out his place in the world outside of his flawed family. His mother, Leonie, is a young Black woman struggling with addiction; his father, a white man, is about to be released from prison. When Leonie, Jojo, and his baby sister pack into the car to greet his father at the penitentiary, the book transforms into an on-the-road odyssey of the South, exploring history, racial identity, and the blood ties that bind us, for better or worse.
Poppies of Iraq by Brigitte Findakly and Lewis Trondheim (September 5)
Brigitte Findakly grew up in Iraq during the late 60's and early 70's. It was a time of political uncertainty, made even more complicated by the fact that her family was Orthodox Christian in a mostly Muslim community. Eventually, the country's unrest caused her family to relocate to Paris. Now, Findakly has teamed up with her husband, cartoonist Lewis Trondheim, to create a graphic memoir of her coming-of-age in a country under an oppressive regime and, later, remaking a life as a stranger in a new home. It's a quick yet tender read, with a history lesson on the side.
Little Fires Everywhere by Celeste Ng (September 12)
If you loved Celeste Ng's runaway hit debut Everything I Never Told You, Little Fires Everywhere will not disabuse you of your enthusiasm. A book that could be filed under "dysfunctional family sagas and their unspeakable secrets," the story is set in the seemingly charming town of Shaker Heights, Ohio, home to the Richardson family. When two outsiders—a single mom and her teenage daughter—show up and rent a home from the Richardsons, the duo's arrival fractures the picture-perfect image of Shaker Heights. Dirt-digging ensues, and devastations are revealed in this suspenseful, tense tale.
Forest Dark by Nicole Krauss (September 12)
Anyone familiar with Nicole Krauss knows this master storyteller only writes epic novels. (Her previous works The History of Love and Great House are prime examples.) In her fourth opus, Forest Dark, Krauss sets readers on two different narratives that eventually intersect in the Israeli desert. The first follows an older man, a retired New York attorney, looking to reconnect with his childhood birthplace in Tel Aviv; the second is about a younger woman, a Brooklyn writer, who embarks on a research trip, also to Tel Aviv, for a writing project. Both somehow wind up in the same place, far from home, in search of something much bigger than themselves.
The Asshole Survival Guide: How to Deal With People Who Treat You Like Dirt by Robert Sutton (September 12)
If the title of this self-help book doesn't immediately speak to you, it's possible you've found yourself a perfect office job—in which case, congrats. But as far as we're concerned, the amount of asshole behavior we need to deflect on a day-to-day basis can be overwhelming, to a point where it can affect our mental health. Luckily, this survival guide is here to help you from going insane. It's full of science-driven tips and strategies on how to deal with nasty bosses, manipulative colleagues, or other general jerks in your life. And, in case you think you're off the hook, this book also forces you to examine your own inner asshole and, crucially, how to be less of one.
The Origin of Others by Toni Morrison (September 18)
Toni Morrison is (and has always been) synonymous with required reading. Her oeuvre brims with seminal books about the African-American and Black American experience that have been integral to the curriculum of high school literature for decades (Beloved, The Bluest Eye, Song of Solomon, to name just a few). This month, the renowned novelist returns with a collection of essays based on the lectures she gave at Harvard as a Charles Eliot Norton Professor of Poetry in 2016. What is sure to be her most personal and self-reflecting work in nonfiction yet, Morrison delves further into the themes that have always been crucial to her canon: race, politics, history, identity, et al.
It's Messy: On Boys, Boobs, and Badass Women by Amanda de Cadenet (September 19)
Amanda de Cadenet has lived many lives—teen mom, actress, celebrity photographer, TV host—which means she no doubt has a wealth of advice to offer. (If you've caught her interview series, "The Conversation," then you already know this.) In this collection of essays, de Cadenet reflects on her rambunctious teen years in London, young motherhood in Los Angeles, separation, new love, and finding her passion along the way. Part memoir, part guide-to-life, It's Messy is a frank, intimate, and hilarious commentary on the many ways to be a woman in today's world.
Riot Days by Maria Alyokhina (September 26)
In 2012, members of the Russian punk collective Pussy Riot were sentenced to two years in a Russian penal colony for an anti-Putin performance. In this raw account, founding Pussy Riot member Maria "Masha" Alyokhina takes us from performance to courtroom to prison, outlining the grim details of the barracks, guards, and fellow inmates she encountered during her stay. "Freedom doesn't exist unless you fight for it every day," Masha writes.
After the Eclipse by Sarah Perry (September 26)
When she was only 12, author Sarah Perry experienced a waking nightmare: one night, her mother was murdered in the home they shared in rural Maine, just steps away from her bedroom. In her debut, Perry weaves together her painful memories of that night with archival research and journalistic interviews to not only piece together the details of her mother's death, but illuminate the woman she was before it. With clear, powerful prose, Perry paints a portrait of unconventional motherhood while questioning society's handling of violence against women. Reminiscent of Maggie Nelson's The Red Parts, After the Eclipse tells the very human story at the center of a needless crime.
Related: The 9 Books By Women Authors to Read This Summer
Jinnie Lee and Maura M. Lynch are founders of the literary site STET.
See what's trending on W video: