Jewel Intentions
Meet a lineup of designers rocking distinctive vibes— from antique and spiritual to downright glam.
---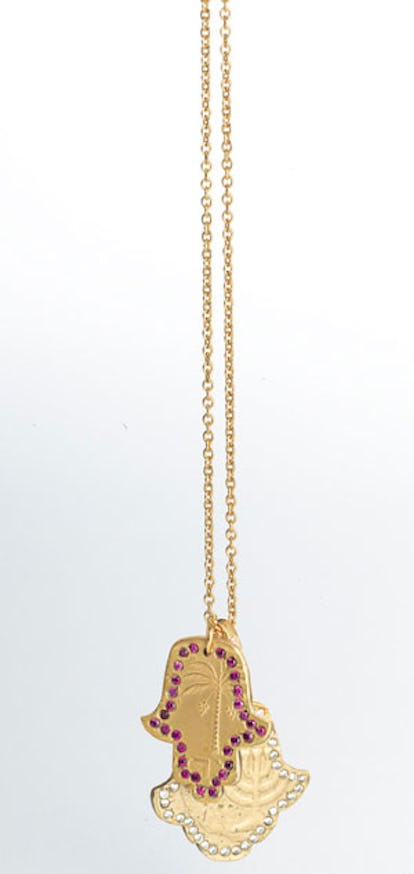 Prior to launching her jew­elry collection, Eve Lynn Kessner had a line of reworked vintage T-shirts named eve*lynn. She considers her new endeavor to be no different. "I started thinking about taking the [same] idea of finding things with a specific history and modernizing [them] and translating that into jewelry," says Kessner. So instead of resurrecting old Grateful Dead T's (she gave up that gig in 2007), Kessner now refashions vintage baubles for her Kessef by Eve Lynn line, the bulk of which retails from $900 to $1,500. The real highlights, however, are the pendants and bracelets made from run-of-the-mill pocket change. Kessner turns dimes, pennies and half-dollars into gemstone-studded peace signs, while the Chinese yuan and Israeli 10 agorot are cut, respectively, into Buddha- and chamsa-shaped charms. Her label, then, couldn't be more appropriate. "It's a play on my last name," says Kessner, "and kesef, the Hebrew word for 'money.'"
Meet the other designers:
Jemma Wynne Raul Frisneda Jewelry Karen Bizer Fine Jewelry
Click here to go back to the original article.