Were These the Whitest Oscar Nominations Ever?
Is Spike Lee right? And David Oyelowo? Do the Academy Awards have a diversity problem? Editor at large Lynn Hirschberg tackles the 2016 nominations in W's podcast.
---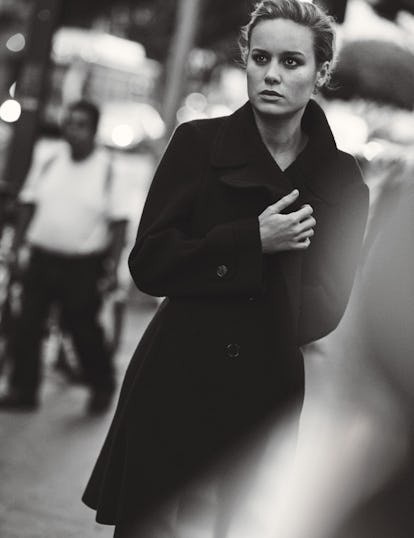 Since the Oscar nominations were announced, a controversy has overtaken the Academy of Motion Picture Arts and Sciences over the apparently consistent exclusion of minority and black actors in the awards' acting categories. Again this year, like in 2015, all of the actors up for awards are white. As a result, director Spike Lee and actress Jada Pinket Smith have said they won't attend the ceremony on February 28 at the Dolby Theater. And David Oyelowo, who was snubbed last year for his performance in Selma, described this year's omissions as "unforgivable" in a speech on Monday night honoring the Academy's president, Cheryl Boone Isaacs. So, how bad was the problem this year? Were there no credible candidates for nominations? Is there merit to the hashtag #OscarsSoWhite?
"It was by far the whitest Oscar nominations I can recall in recent memory. It is as lily white as they come." That's editor at large Lynn Hirschberg speaking in W's podcast, available to listen below and for subscription on iTunes. Hirschberg goes on to say that there were scores of strong contenders that were inexplicably overlooked: Straight Outta Compton, Mya Taylor in Tangerine, and Michael B. Jordan in Creed.
Instead, the only person to be nominated from Jordan's critically acclaimed and commercially successful film was – drumbeat – Sylvester Stallone.
"Stallone couldn't get arrested a month ago, days ago even, and now Sylvester Stallone is the frontrunner for Best Supporting actor," Hirschberg says. "I find that narrative both delightful and so Hollywood. They love a comeback and they love a comeback in something they already know. I mean, how many times has he played Rocky Balboa? The man has been in the desert. He's been, in a cosmic sense, Leo [DiCaprio] in The Revenant. He's been mauled by bears, and now he will have his moment."
Hirschberg also tackles the absence of Star Wars from the nominations, the man crushes among the Best Actor nominees, and why Brie Larson is likely to walk away an Oscar winner.