Parker Posey Becomes One of Woody's Women
The actress talks about her starring role in the new Woody Allen film, Irrational Man.
---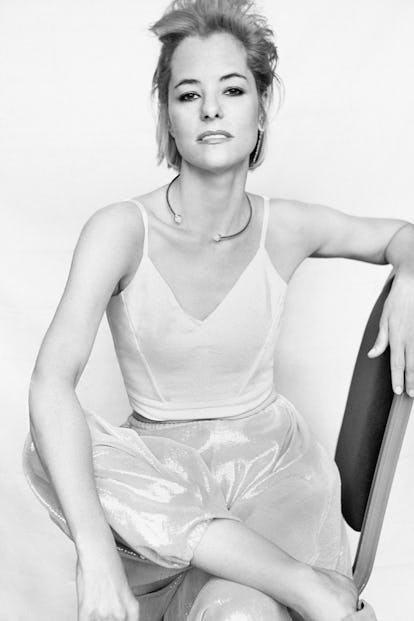 Although actress Parker Posey first met Woody Allen twenty years ago, they didn't work together until Irrational Man, which debuted this week at the Cannes Film Festival. "I met the film's casting director Juliet Taylor who was serving on the Krakow Film Festival jury with me," explained Posey on the terrace of Hotel Martinez in Cannes while promoting the film. "She brought me in to meet Woody immediately after the festival. I met Woody on Thursday and got cast on Friday." In typical Allen fashion, Posey only received 20 pages of the script to start. "I didn't even know the film I was in – I had never worked like that before," she said.
The movie is set at a fictional Rhode Island college with Posey playing a science professor caught in a loveless marriage who falls for a newly recruited philosopher professor played by Joaquin Phoenix. An unconventional love triangle ensues, involving Posey, Phoenix and Emma Stone, who plays Abe's promising young student, Jill. For Posey, who had been feeling like a Hollywood outsider of late, the role came at the perfect time. "I felt like I belonged in Woody's world. He's the progenitor of a voice of independent cinema, he's a mythology of New York, of America, of wit, intelligence, pathos, humanity, and jazz," she explains, "and I feel like I'm a mix of everything, too."
Watch W's most popular videos here:
Dressed to Impress at the Cannes Film Festival
Hair courtesy of Dessange, makeup courtesy of L'Oréal.