Five Minutes with Pat McGrath
Pat McGrath talks beauty best practices and Adele.
---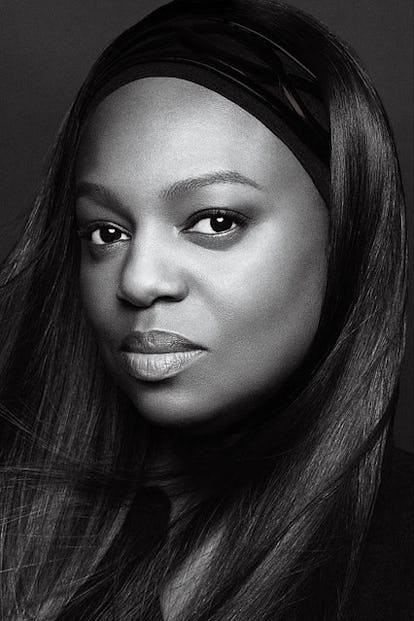 What's your first beauty memory? When I was a young girl, my mother would drag me around to every makeup store, trying to find the best pigments for darker skin tones. If I only knew at the time that this exposure at a young age would develop into my career the way it did!
What was your worst beauty blunder? Everyday is filled with beauty blunders for me because I'm constantly playing with new pigments and testing new products. My clothes are always covered in makeup and that's why it's always safe to wear black!
What beauty products are currently in your purse? Of course, my new pigment – Pat McGrath Labs' Gold 001!
What's your 5-minute morning beauty routine? With my hectic schedule, before I leave the house I manage to apply some tinted moisturizer, mascara, and some lip balm; brush out my hair, and give myself a couple of sprays of my favorite perfume – and I'm out the door!
If you had an extra 10-15 minutes in your routine, how would you spend it? If I had an extra 10-15 minutes, I would probably do a quick SK-11 facial treatment mask.
What's your beauty peeve? I'm always obsessed with mismatched foundation and I fight the urge to correct it!
What are you currently obsessed with? I'm currently obsessed with the new Adele song "Hello"! I can't wait for her new album!
In the Mood for… Pat McGrath