Get 2 Paul Rudds for the Price of One in Netflix's New Series Living With Yourself
Ant-Man, but make it a double.
---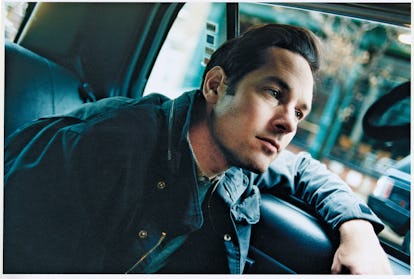 Andreas Laszlo Konrath
Though Paul Rudd has signed his fate over, Ariel in The Little Mermaid–style, to Marvel for the foreseeable future—the actor, who plays Scott Lang, alias Ant-Man, in the Marvel Cinematic Universe, is probably going to be in a blockbuster a year till the end of recorded time—he's still making time for a side hustle with Netflix. On Friday, it was announced that Rudd would star in the streaming platform's new original series Living With Yourself, in which he would play himself—twice over.
Let's discuss.
Living With Yourself, which was created and written by Daily Show alum Timothy Greenberg, chronicles one man's efforts to become his Best Self via a new (maybe medical) treatment that replaces his old self with a new, better self. Sounds nightmarish, honestly. In the series, Rudd, the thinking man's Chris Pratt, plays himself. And also his better self. Two Paul Rudds for the price (monthly, per your Netflix contract) of one! Honestly, it sounds like something out of the quantum realm, or maybe the upcoming Cary Fukunaga series Maniac. Living With Yourself is Rudd's first recurring television effort since 2017's Wet Hot American Summer: 10 Years Later, another Netflix production. (He also had an uncredited part, playing himself, in one episode of iZombie earlier this year.)
Jonathan Dayton and Valerie Faris, the directing duo behind Little Miss Sunshine, Ruby Sparks, and, most recently, the Steve Carell and Emma Stone–starring Battle of the Sexes, have signed on to direct the series, which was reportedly originally an IFC project that failed to materialize. The rest of the cast has yet to be announced, but it's only logical that they, too, are duplicated. So many potential hijinks. What happens if a Worst Self and a Best Self fall hopelessly in love? Is there a support group for Worst Selves?
These are the important questions. Only Paul Rudd has the answers.