Photographic proof that not all cashmere is equal
Ah, cashmere. What's not to love? So soft, so cosy ... and when it's something from Loro Piana, well, we are instantly attached. The uber luxe Italian knitwear house has been sourcing its threads from...
---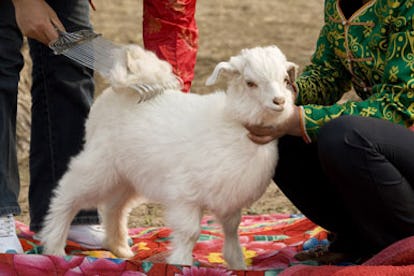 Bruna Rotunno's photographs of the baby goats are pretty amazing. And it all gives you a new appreciation for that $995 scarf we've been eyeing.