Priyanka Chopra and Aluna Francis Lift the Veil on Fashion Week Festivities
Also: It's all good, guys, Gwyneth Paltrow isn't leaving Goop.
---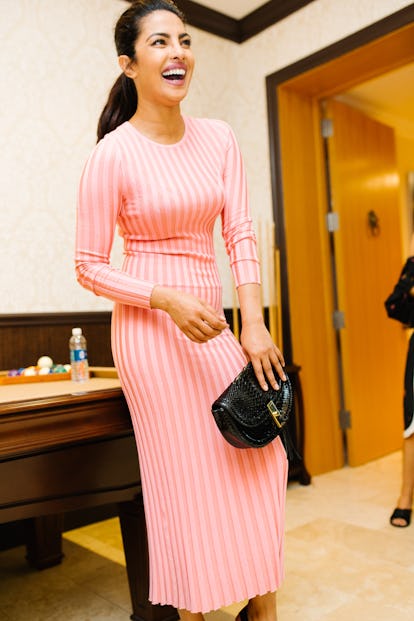 AlunaGeorge An evening with a founding member of the #WangSquad.
Barry The Obama biopic premiered at the Toronto International Film Festival — before an audience that included White House staffers.
Beecroft, Vanessa Says that models passed out at Yeezy Season 4 for emotional, rather than physical, reasons.
Chopra, Priyanka Still plays Pokémon Go; also loves fashion shows. Oh, and we've also tapped her as one of W's "new royals."
Marjan, Sies How a Dries Van Noten alum started a new label that became the buzziest debut of the previous season. And how they've fared since.
Michele, Alessandro The creative director of Gucci is also responsible for its '70s-inspired Renaissance.
Paltrow, Gwyneth "Conscious uncoupling" doesn't mean Gwynnie is leaving Goop. Far from it: Her first collection for Goop Label debuts online Monday.
West, Kanye Along with Fanning, Elle; Chopra, Priyanka; Foster, Jodie; Malek, Rami; and many more — ladies and gentlemen, meet today's true royalty of stage, screen, and runway.