Pyer Moss and Prada Are Leading the Fashion Industry's Coronavirus Response
Miuccia Prada, Pyer Moss founder Kerby Jean-Raymond, and LVMH have all pledged to aid those affected by coronavirus in various ways.
---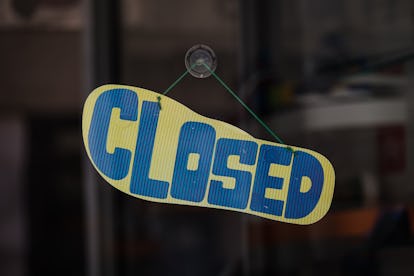 Photo courtesy of Getty Images.
By now the rapidly unfolding coronavirus crisis seems to have touched communities in most parts of the globe.
There are numerous places where you can donate, from Planned Parenthood to the Service Workers Mutual Aid Fund, in order to help those who have been affected by the spread of COVID-19. You don't even have to leave the comfort of your own home, or give up your healthy social distancing practices, to help.
Creative factions across the world have naturally been affected by the outbreak too, and the fashion community is one of them. After the reactions to the spread of the virus were incorporated into some designer collections in the European fashion shows, Seoul Fashion Week was canceled, Italy and France went on lockdown, and both the Met Gala and the CFDA Awards, which were scheduled to take place in May and June, respectively, have been postponed indefinitely.
Some designers have been motivated to take financial action to help prevent the spread of the virus, and assist those working at hospitals and treatment centers. Donatella Versace, for example, has pledged to personally donate 200,000 euros to the intensive care department of San Raffaele hospital in Milan. Others have taken it a step further. Miuccia Prada, for example, alongside her co-CEO husband, Patrizio Bertelli, pledged to donate six intensive care units to hospitals in Milan. As over 2,500 people have now died from COVID-19 in Italy, hospitals have struggled to meet the demands of overcrowding, and these ICUs are essential.
LVMH has also manufactured hydroalcoholic gel hand sanitizer to donate to French hospitals. Factories for Dior, Guerlain, and Givenchy are now making this hand sanitizer. It will be delivered to the Assistance Publique Hôpitaux de Paris, which includes 39 hospitals in and around Paris.
In the United States, Pyer Moss founder Kerby Jean-Raymond is converting the Pyer Moss office into a donation center. The shortage of hand sanitizer is one thing, but the shortage of N95 masks and latex gloves for medical professionals (including Jean-Raymond's sister) has caused some people to go without gloves or wear makeshift masks, which leaves their safety and the health of others compromised.
The Pyer Moss office will accept new supplies and redistribute them. "We will use recommended hygiene and social distancing practices to receive and redistribute these items directly to medical professionals on as needed bases," the designer said in a statement on Instagram, and provided an address at which people can mail brand-new packaged N95 masks and latex gloves in New York. Jean-Raymond also said the brand will set aside $5,000 to purchase some of these supplies as well.
The designer is also doing his part to protect independent businesses, which have been hit hard by closures in the last few days, and will see more in the coming weeks. "We are setting aside $50,000 for minority and women owned small creative businesses who are currently in distress," he wrote.
Retail workers, service workers, medical professionals, and just about everyone else have been affected by the spread of COVID-19 in various ways.
The effects on small businesses could be catastrophic for those ventures and their employees if they remain closed for too long, so for now, stimulating the economy in some capacity is necessary. The men's wear brand Noah, which typically discourages excessive spending (you won't find any Black Friday sales at their retail stores or on their site) has suggested purchasing something from an independent business or creative enterprise. Just not in person, of course.