Queen Biopic Bohemian Rhapsody Faces Yet Another Delay As Director Bryan Singer Is Fired
He was reportedly causing chaos on set.
---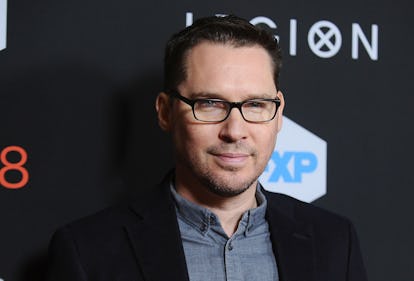 Jason LaVeris/FilmMagic/Getty Images
Somewhere in heaven, Freddie Mercury is rolling his eyes all the way back. After seven years of continuous delays and changing personnel, the Queen biopic Bohemian Rhapsody has been once again delayed. This time the hurdle is due to the firing of director Bryan Singer. A few days ago, Twentieth Century Fox announced that production had been halted because of Singer's "unexpected availability," but now the circumstances surrounding that announcement have become clearer. Apparently, Singer ghosted the production and has disappeared ever since Thanksgiving, according to a source at The Hollywood Reporter.
Singer, who was reportedly fired under his pay-or-play contract, allegedly vanished from production following a confrontation with actor Rami Malek who is playing the late Queen frontman. Ironically, the confrontation stemmed from Malek's own complaints about Singer's absence as well as unprofessionalism. Singer reportedly threw an object, though not at Malek, as the feud escalated. Singer has since claimed that he has been suffering from post-traumatic stress disorder, according to THR's source.
Malek isn't the only person on set who's found issue with Singer. Actor Tom Hollander, who is suiting up as Queen's manager Jim Beach, has also reportedly clashed with Singer. Hollander even quit the film altogether, before he agreed to come back, according to THR's source.
Singer, who has made a career out of directing the X-Men franchise — although he is only serving as a producer on 2018's X-Men: Dark Phoenix — has not had a good month. After Kevin Spacey's sexual misconduct allegations were revealed — who has Singer in part to thank for his 1995 Oscar win behind The Usual Suspects — Singer's own past history of sexual assault accusations resurfaced. One person who has accused Singer of sexual assault is actor Michael Egan III, who filed a civil lawsuit against the director for drugging him and forcing "him into sex at parties in Encino and Hawaii — starting when Egan was only 15," according to The Hollywood Reporter. Plus, last month, USC students began to petition for the removal of his name from the school's Division of Cinema and Media Studies, which has received over 4,300 signatures. Singer has yet to comment on the recent allegations as well as the petition.
Related: Ranking the Absolute Worst Apologies by Men Accused of Sexual Assault Post-Harvey Weinstein in 2017