Queen Elizabeth II Names Prince Charles as Her Successor for First Time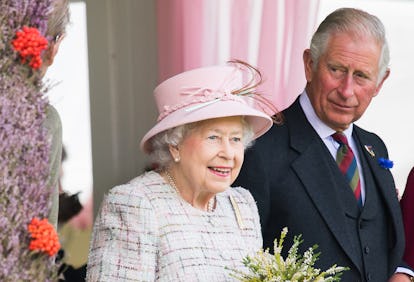 Samir Hussein/Samir Hussein/WireImage
It's almost impossible to believe that in her 91 years of living Queen Elizabeth II has never actually endorsed a successor. Today, though, that changed when the U.K. royal family matriarch gave her support to her oldest child, Prince Charles. Ahead of her 92nd birthday, Queen Elizabeth issued a request to the Commonwealth Heads of Government to name Charles as her successor.
"It is my sincere wish that the Commonwealth will continue to offer stability and continuity for future generations and will decide that one day the Prince of Wales should carry on the important work started by my father in 1949," the Queen said at Buckingham Palace, as People reports. "By continuing to treasure and reinvigorate our associations and activities, I believe we will secure a safer, more prosperous and sustainable world for those who follow us: a world where the Commonwealth's generosity of spirit can bring its gentle touch of healing and hope to all."
Charles also spoke at the event about his lifelong ties to the Commonwealth. "For my part, the Commonwealth has been a fundamental feature of my life for as long as I can remember, beginning with my first visit to Malta when I was just 5 years old," he said. "And so, ladies and gentlemen, I pray that this Commonwealth Heads of Government meeting will not only revitalize the bonds between our countries, but will also give the Commonwealth a renewed relevance to all citizens, finding practical solutions to their problems and giving life to their aspirations. By doing so, the Commonwealth can be a cornerstone for the lives of future generations, just as it has been for so many of us."
At the moment, Prince Charles is 69 years old and first in a long line of heirs to the throne. After Charles, the throne goes to his elder son, Prince William, Duke of Cambridge. Prince William's brother Prince Harry, who will soon marry Meghan Markle, is fifth in line to the throne, following his nephew, four-year-old Prince George, and his niece, two-year-old Princess Charlotte. Soon, however, with the delivery of Kate Middleton's third child with Prince William, Prince Harry will be sixth in line. If The Crown has taught us anything it's that wearing it comes with all kinds of sacrifices, many of which Prince Charles has seen firsthand.