Adult Toys
W's features director can picture this Renate Müller rhino in her living room—no kidding!
---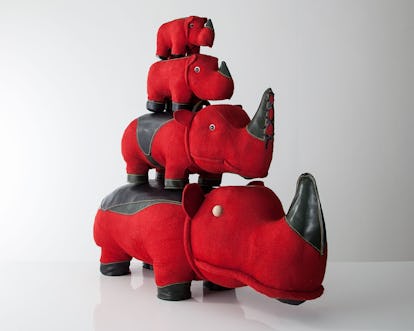 Renate Müller began hand-making therapeutic leather and jute toys in the '60s that were put into play at clinics and schools in her native Germany. Now in her 60s, the designer is having her second show at R&Company in Tribeca, and her imagination is running wild. The latest additions to her menagerie include two-headed hippos, Siamese seals, and this spectacular red rhino—that would make a fetching coffee table.
Renate Müller is on view at R & Company, 82 Franklin Street, New York City, through April 26th.