Rihanna Has Resorted to Trolling Her Fans Instead of Working on Her Album
It'll be a while before we get to hear R9.
---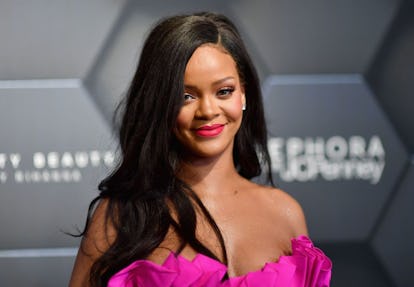 Angela Weiss/Getty Images
Saying Rihanna is busy is an understatement.
The mogul has maintained a packed schedule as she continues her international Fenty birthday celebration tour. First, she showed her spring 2019 Savage x Fenty collection at a warehouse in Brooklyn to close out New York Fashion Week. Then in Dubai she shared her beauty-mogul knowledge by leading a Fenty Beauty talk and in Singapore surprised fans at a Sephora. She next surfaced in Australia to celebrate Fenty down under, wearing Atelier Versace.
Rihanna has been so busy these past few weeks, blessing the world with new beauty products and lingerie, that one might almost forget it has been nearly three full years since she released an album. Ever since the January 2016's ANTI, Rihanna's critically and commercially successful album that spawned a song of the summer ("Work"), a cover of an indie bop that some might even posit is better than the original ("Same Ol' Mistakes"), and a collaboration with SZA before she became the R&B indie darling of 2017 ("Consideration"), the stans have been starving for a new body of work from the singer. She confirmed to Vogue in May that a new album was coming, and that she plans to make a dancehall record. Eventually, it would come to be known that the record is titled R9, in reference to the fact that this will be the singer's ninth studio album.
Of course, the Navy would not let Rihanna forget about the new music she has promised is coming soon, but she's officially reached the trolling-her-fans stage of the album process. The singer posted a homemade meme to her Instagram on Thursday morning, involving a photo of the singer wiping sweat from her brow in a crowded store with text over the image that reads, "When your fans keep asking for new music." Rihanna also added the caption, "i feel attacked. valley girl who's never been attacked voice R9 chronicles."
Don't bother with rushing the master at work; you'll get to hear R9 when Rihanna is ready for you to hear it.
Related: Rihanna Goes Full Steve Irwin in an All-Python Atelier Versace Look