Robert Pattinson's Latest Film, "High Life," Sounds Wild but Is Totally on Brand
With a crucial plot point taking place inside of a spaceship's "f–kbox," High Life sounds like it will be one very wild ride.
---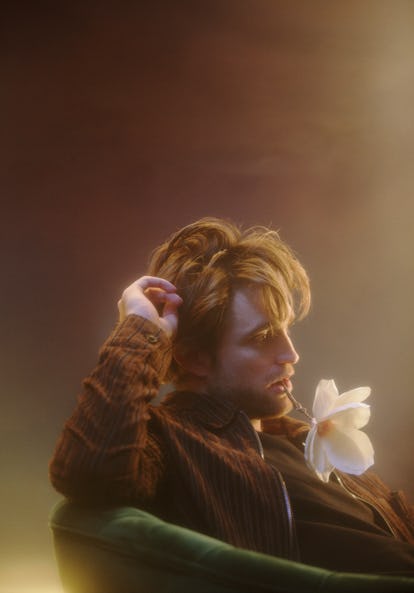 Robert Pattinson may be best known globally for his performance in Twilight as a forever teen, but the content of his latest lineup of prestige films—from the last year's drug-fueled sleeper hit Good Time to the upcoming High Life—is certainly not for children.
In High Life, Pattinson will play an imprisoned astronaut on a space journey alongside Juliette Binoche, André 3000, and Mia Goth for director Claire Denis's first English-language film. Early reviews are generating enough buzz about the film to color Pattinson's die-hard fans intrigued (and according to Deadline, it was just picked up for distribution by A24 after its Toronto International Film Festival debut), but it turns out that the film may be less about space travel and the vast nature of the universe (or multiverse) and more about…intergalactic sex acts?
What may actually be the most bonkers element of this movie is that a significant portion of the plot development occurs in what is called a "f–kbox," according to a Vulture interview with the film's director, Claire Denis. The original script, which referred to the so-called "f–kbox" as a "love machine," was reworded thanks to the audience's initial responses to the film (apparently, referring to the area as a "love machine" was too French). "There are two scenes that are most important for the audience. There's the garden, which is the only place for them to remember life on Earth. The other is the f–kbox, a terrible place to be alone, not like masturbating in a bed," Denis explained. "The privacy in the f–kbox is horrible, and to try to come is impossible," she went on.
The French director also commented on the phallic nature of the set design, which reportedly has more in common with the Nostromo from Alien than the Millennium Falcon from Star Wars. "It looks like a sword! If they fixate on that, then they are getting the bigger picture," Denis told Vulture.
Pattinson recently joked that he was "ready to play 17 at a moment's notice" when asked about a possible Twilight reunion (and Claire Denis claimed in her Vulture interview that he does have a "naked youth in him"), but if the actor's association with Denis's sci-fi space sex drama is any indication of how hard he is willing to work to distance himself from any sort of archetype, no one will be thinking of him as a teen for much longer.
Related: Robert Pattinson Considers Himself a Sex Professional, Sort Of