Five Minutes With Ruben Toledo
Ruben Toledo is an artist of many mediums. From sculptor to illustrator and pattern maker for his wife and collaborator Isabel Toledo, there isn't an art form that he hasn't charmed. W sat down with...
---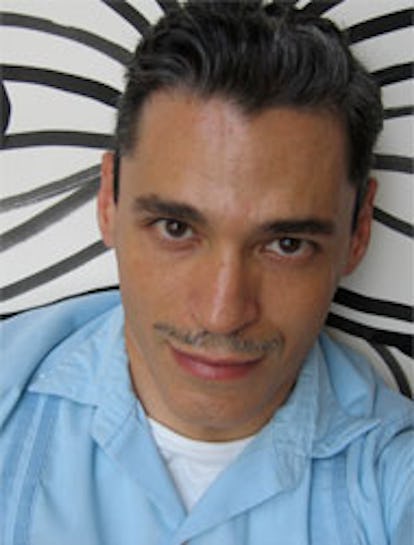 Give us some insight into your creative process in general. I think my work pretty much speaks to the bewildering way we, as people, keep evolving and transforming- very much like fashion does. I think that is why that subject matter has always appealed to me. It's not about the now for me- it's about the before and after aspect.
Where does an idea start and how does it take flight? I think I am a journalist at heart. I like observing people and I enjoy how different each one of us is from one another. How many worlds we all live in, yet we manage to make one big cultural symphony of it. This is what inspires my ideas and my work.
Your latest project, Fashion Almanac, marks 10 years of collaboration with Nordstrom. How did this collaboration originally come about? My friend Kim Hastreiter introduced me to some great folks at Nordstrom. They asked me to do some drawings to make into gift postcards for their best designer clients. Then it all just snowballed, because I couldn't stop drawing!!!
Who came up with the idea of Fashion Almanac? You or Nordstrom? I don't like to take credit for any idea, but I've always been fascinated by old farmers' almanacs. From the Poor Richard's Almanack to all sorts of old wives tales and commonsense lore, this kind of Americana is exotic for a Cuban immigrant like me. I always wanted to make a "fashion farmer's almanac," so this was the perfect excuse!
I love the curious facts about each season. How did you come up with these? I came up with these by listening to Isabel and to our assistants, our young interns, their moms and dads, my neighbors… in short, I'm a really good listener and everyone seems to have a fashion opinion and advice. In my world, my job is just to document it all.
Many know the role that your illustrations play in Isabel's work. Can you elaborate on the role she plays in yours? Isabel plays a role in pretty much everything I do. She has her fingerprint and her blessing on it all. She picks out all my paints, brushes, papers… you name it! She can pick out the most amazing paper out of 100 samples of paper! She has the soul of a poet. Her sense of color is superior and instinctive. Everything I know about fashion is her doing. She taught me pattern making and how to cut. I could never draw clothes so well if I didn't understand how they are put together in the first place.
What's the key to finding success as an artist in today's age? How do you manage to marry your art with the need for commercial viability? I was lucky enough to meet Andy Warhol when I was about 16 or 17. He quickly taught me that to be an artist is to have complete freedom to do what you believe in. Really, to do whatever strikes your fancy… and that has never changed for me. You must do what you love, even when no one else is loving it. In fact, that's when it counts most… and you have to be sincere, because people can see right through it. That is why there is no short cut to success. There is no lying allowed for an artist!
What's next for you? Whatever gets left at my doorstep with love!
nordstrom.com](http://shop.nordstrom.com/S/3126496?origin=keywordsearch&resultback=0)