RuPaul's Drag Race Season 10, Episode 8 Power Rankings: Who Is Going to Last as Long as Cher?
A final three (or four?) starts to shape up.
---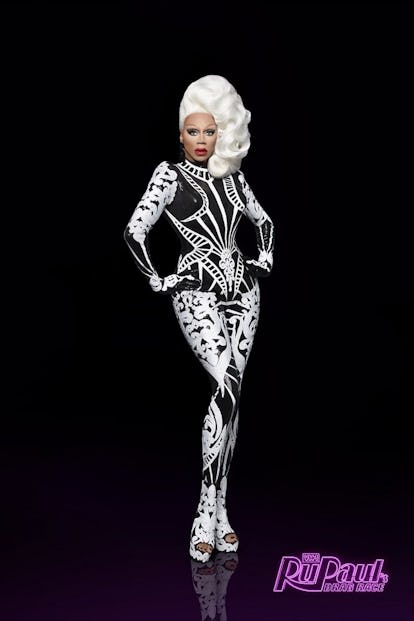 Never rule out a dramatic twist on RuPaul's Drag Race. Even so, with Aquaria's and Eureka O'Hara's tickets to the final three (or will it be another final four?) all but officially stamped, the next few episodes will be about who will be joining them. Beyond these top two, it's an interesting horse race. Kameron Michaels and Miz Cracker have slid through the competition with several high placements but not a single win by either. Asia O'Hara and the Vixen both have a win each but have hit several stumbling blocks since. Then there's Monet X. Change, a consensus fan favorite who seems to have steadied herself after some downfalls but whose ultimate fate still remains a toss-up.
Who has the staying power of Cher herself, and who should find inspiration in cameo-ing queen Chad Michaels and just call it a Race and start preparing for an All Stars run instead?
Whatever the case, the opening mini-challenge isn't really going to help us decide much. It's mostly a delightful excuse to let RuPaul "fake" slap each and every one of the remaining queens after they deliver a zinger, mostly at the expense of Ru's age. Though we're sure Aquaria's pointed reminder that she was born in 1996 left a good chunk of longtime fans wishing they were in Ru's place. Someone is going to have to do the research, but is Aquaria the first queen born after Ru's "Supermodel (You Better Work)" was a hit? It's Asia O'Hara whom Ru makes actual accidental contact with, and in exchange for signing away her right to sue, Asia is awarded the win, a weeklong stay in Los Angeles, and the chance to slap Aquaria herself. We're still sort of surprised, however, that no one took the opportunity to ask Ru if they had anything on their face.
With that sorted, Chad's earlier video cameo as Cher is explained, and the challenge is revealed: an unauthorized Cher Rusical. The girls are assigned various eras of Cher's decades-long career. Afterward, the workroom breaks into a cacophony of half-baked Cher impressions, making us realize that if there were a 24/7 live stream of drag queens walking around an empty white room doing vague Cher impressions, we would probably watch it. Ru gives enthusiastic consultations, and her observation that Eureka's Cher sounded more like Ethel Merman made us realize that we also need to see Ethel Merman on Snatch Game.
Aside from offering up her encyclopedic knowledge of all things Cherilyn Sarkisian, Ru also tries to get to the bottom of what the Vixen's deal is, but the conversation only stirs up more drama as other queens overhear it.
In dance rehearsals, the enormity of the queens' task really comes into focus. Not only do they have to convincingly channel Cher, but they have to do so while singing live and dancing. It's a big ask for anyone, let alone performers who are more comfortable with lip syncing. Todrick Hall is on hand, and while we know he does some phenomenal behind-the-scenes work on these challenges when he pops up, his whole onscreen thing is kind of rote, without a hint of inspiring advice in sight.
Todrick: Okay, do these incredibly hard things.
Queen: I can't, because when I was a child I developed a lifelong….
Todrick: [Blinks twice] Okay…but just, like, do it.
Sorry, Todrick, Alyssa Edwards is our favorite Drag Race guest choreographer now, and that's just the world we live in.
Back in the workroom, it's touching-moment time, and we discover that Miz Cracker's jokes about growing up in poverty weren't exaggerated. Her mother literally sent her to school with no food in her lunchbox because she couldn't afford any. Meanwhile, Asia takes the Vixen aside to really, really get to the bottom of the Eureka feud. Discussion of the ensuing moment is probably best left to people who aren't so white that their last name is German for "Of course, not to make assumptions about experiences and oppressions I myself will never know, but…"
In the actual Rusical, Kameron starts things off with a pretty competent standard-issue Cher impersonation, and then Monet gives us her over-the-top version in a segment that pokes fun at Cher's history of cultural appropriation. It goes south from there. The Vixen hits her marks but doesn't give us much actual Cher. Aquaria, though captivating, likewise only offers up small tidings of an actual Cher impersonation. Asia's is a mess, but at least her ad-lib that she screwed up her words provided some comedic relief. Eureka hits the mark with Cher's single most iconic look (right down to the rose tattoos on her butt) even if it takes a while to get going. Miz Cracker closes the show with what we thought was a pretty competent performance. Unfortunately, it is saddled with a pretty stale joke. The joke, in 2018, shouldn't be that she relied on Auto-Tune as a gimmick, but that everyone copied that gimmick for the next decade and a half.
Ultimately, it rightfully comes down to Kameron and Monet. Apparently, there's just something about the drag last name "Michaels," because Kameron takes it. Monet, meanwhile, might go down in Drag Race history as the clearest example of a queen who let a potential challenge win slip through her fingers because her runway presentation was subpar.
Meanwhile, the Vixen and Asia find themselves at the bottom. While at first it seems weird they're not performing an actual Cher song, it actually makes sense because A) There is a thing as too much Cher, and B) Deee-Lite's "Groove is in the Heart" is every single living human's favorite song, and that's just a fact. The girl's accidental "1 …2 …3 ….." [shiver] in unison just proves the song has a universal effect.
Now, for the rankings:
1. Eureka O'Hara
Even with her hesitation about singing live, Eureka continues to be unshakable in this competition. Sure, stylistically, she went over-the-top with her holographic effect runway, but she's a drag queen. Is there such a thing as over-the-top for queens, so as long as it all goes together?
2. Aquaria
Leave it to fashion queen Aquaria to be accidentally in synch with this week's Met Gala theme with a stunning Catholic glam runway look. While other queens throw a little bit of shade at her growing confidence in the competition, that attitude continues to pull her through challenges we wouldn't necessarily assume play to her strong suits.
3. Kameron Michaels
So is Kameron going to emerge as a member of our final three? She continues to be competent in just about everything she does and hasn't totally laid a clunker all season. Then again, is anything she's done, including tonight, going down in the all-time Drag Race greatest hits?
4. Monet X. Change
Monet's exuberance and performance continue to pull her through, but while she went for an unexpected gothy style on the runway, the execution of even some drag 101 basics just weren't there. Drag has evolved to be experimental and inclusive to where it's not even necessary anymore to hide your boy parts all the time, but, girl, you still have to hide your tape.
5. Miz Cracker
Cracker's runway was an artsy hoot, like Ornacia's demonically possessed cousin, but she continues to remain overshadowed in the challenges.
6. Asia O'Hara
We loved Asia's decision to add another oddball thematic layer to her glitter runway, but this week gave us one more reason to believe that impersonating celebrities still remains to be not her destiny, child.
7. The Vixen
The Vixen leaves a classic Drag Race antihero. The competition, however, messed with her head, and hopefully she'll get a chance to spread her message without the restrictions of challenges, competition, and editing in the future.
Related: RuPaul's Drag Race Season 10, Episode 7 Power Rankings: America, It's Snatch Game!