Selena Gomez and The Weeknd Just Unfollowed Each Other on Instagram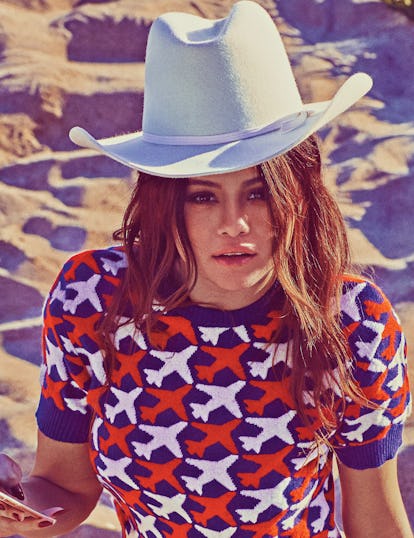 In the world of celebrity relationships, Instagram follows means everything, and Selena Gomez made a huge statement about her feelings for The Weeknd when she quietly unfollowed him, just as pictures of the pop star kissing her on-and-off again ex-boyfriend Justin Bieber fuel rumors of a Jelena return.
Earlier today eagle-eyed fans first noticed Gomez was following one less account, a wise move if our resident astrologers' advice to another heartbroken Cancer dealing with another fickle Aquarius is to be believed.
At the time, though, The Weeknd still counted @selenagomez among his list of 'Grams worth tracking. Maybe he was still pining after his ex, or maybe he just didn't have time, or maybe, just maybe, he doesn't take Instagram that seriously. But then, on Friday afternoon, The Weeknd's following count dropped from 601 to 600. As of November 17, 2017, Gomez and The Weekend are no more—at least on Instagram.
This isn't the first time the former couple have caused a stir with their social media power moves. Last week, Gomez made headlines when she liked one of The Weeknd's Instagram posts, prompting fans to speculate that they had broken up on good terms. Towards the end of October, however, The Weeknd had unfollowed several of Gomez's friends and family, including her personal assistant, Theresa Mingus, and her best friend and kidney donor, Francia Raísa.
Later that week, the pair announced the end of their 10-month relationship. Prior to that, Gomez and The Weeknd both unfollowed Bella Hadid, The Weeknd's ex. And before that, Hadid had unfollowed Gomez after the "Wolves" singer was photographed kissing the model's ex for the first time, although she was still following The Weeknd.
Are you still keeping up? Good, because here's one more doozy: Gomez and Bieber aren't following each other, either. This could be nothing or everything. We'll have to wait to hear it from Jelena themselves.
Related: Selena Gomez Went on a Date With Justin Bieber in the Perfect Seasonless Dress
Watch: Haim's 4 Rules for Getting Ready for a Party
Haim's 4 Rules for Getting Ready for a Party