Shopping report: Treena goes preppy, but doesn't go broke
It's finally spring and time to reconsider the warm weather wardrobe, the twist this season being budget. With all the talk of shopping in one's own closet and mine own closet being New York City-sized...
---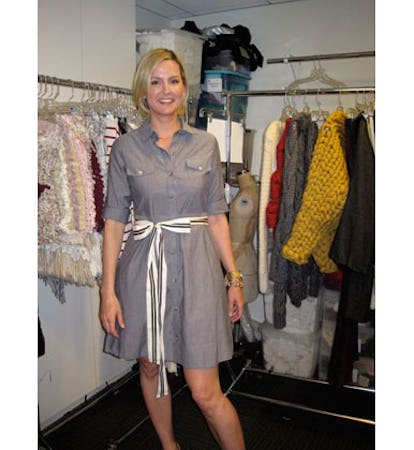 Looks from Trovata
Then, when I was in Aspen, CO (attending Aspen Fashion Week), I did a little shopping at the lovely shop The Gallerie. There, I expanded the limits of preppy—and my credit card—on all things Trovata. With the help of the Gallerie's owner, Sarah, I picked up plaid shirts, stripey cardigans and a chambray shirt dress with a ribbon belt (which I'm wearing in the top photo). I felt ready to hop the ferry to Bar Harbor.
My obsession not quite yet satisfied, I completed the picture on the L.L. Bean Signature website. There I found a plaid shirt-dress for under $100. Now if I could just rent a Golden Retriever somewhere…