Sondre Lerche doesn't mind being compared to a-ha
Depending on the review, Sondre Lerche is either the next Elvis Costello, a latter-day Cole Porter or the hottest gig from Norway since a-ha. Maybe it's his crooner's voice or Scandinavian good looks; more likely,...
---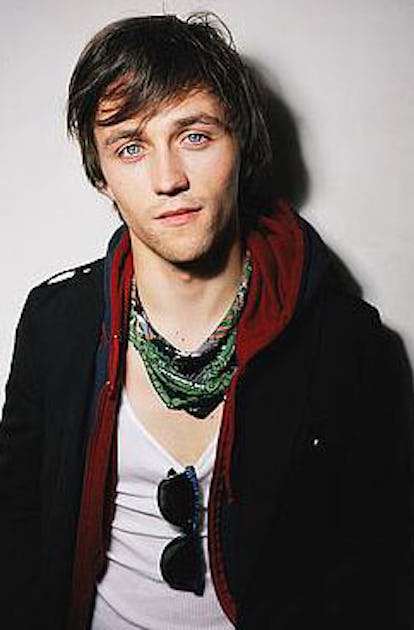 Are you pleased with the album? Yeah, I'm very happy. I wanted to make a record that was open to anything. I didn't want to set any boundaries for the songs and the work we did in the studio, I wanted us to be able to try out any number of things and then land on what was best for each song. The result is that the record has a lot of different sounds and arrangements, and I feel that the lyrics demand a little more attention this time.
Some of the lyrics seem quite personal. There's a lot about creation and the personal experience that intertwines with that. A song like "Good Luck" deals with the frustration that goes into trying to write a song, and "Goodnight" is, in a way, about being a traveling musician.
Have you played recently with a-ha? Are you in touch with those guys? I'm friends with Paul [Waaktaar-Savoy], the songwriter and guitar player. They were my childhood heroes: I was four when I heard "Take on Me," and my early adolescence was all about a-ha. It was sort of weird and exciting to open for them, and later to become friends with Paul. He lives in New York, in SoHo.
You also wrote the soundtrack for Dan in Real Life, the 2007 movie starring Steve Carell, and we heard that you taught Carell how to play guitar. Is that true? In a perfect world I would have. There's a scene in the film where he plays the guitar and sings [Pete Townshend's] "Let My Love Open the Door." Originally the plan was for me to teach him to play that song, but he was so swamped, what we ended up doing was that I sat off-camera and played and he sat and pretended to be playing. But he's singing – I'm not going to take credit for that. He's a very fine singer.
Your wife, Mona, is an actress. What's she up to? She actually has a part in a film called Love and Other Impossible Pursuits with Natalie Portman, that I think comes out in the fall or possibly next year.
How did you end up in Brooklyn? It was actually really easy. When we met, Mona was going to go to school here. So she was moving no matter what, and I was all over the place—half my time was spent touring in America. I thought what the heck, I'll follow her. And we ended up staying.